Jan: 26
Feb: 27
Mar: 29
Apr: 31
May: 30
Jun: 29
Jul: 28
Aug: 29
Sep: 28
Oct: : 27
Nov: 27
Dec: 26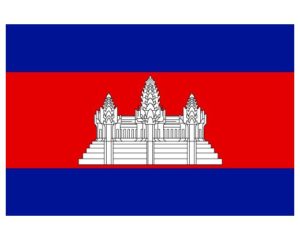 General Information:
Cambodia  is a magic about this charming yet confounding kingdom that casts a spell on visitors. In Southeast Asia's Cambodia is a all-time favorite destination in the world. From independent backpackers who roam far into the hinterland to luxury tourists who stay in style and experience Angkor Wat between massages and exquisite friendliest people I've ever encountered, rich history, delicious food, beautiful coastlines, and a lively nightlife.
Cambodia is a country still trying to find its way after the horrifying genocide that was carried out by the Khmer Rouge regime (led by Pol Pot) between 1975 and 1979, when about 1.5-3 million Cambodian people were killed. Know that since this only happened 35-40 years ago, the aftermath is still raw and most people you meet are still effected by this on a daily basis. Development hasn't been great since, as corrupt officials have hindered growth by selling off most of the country to investors. But in all my visits here, I always fall more madly in love with the place and can't recommend it enough to everyone I meet. It always surprises you.
Geography:
Cambodia, country on the Indochinese mainland of Southeast Asia. Cambodia is largely a land of plains and great rivers and lies amid important overland and river trade routes linking China to India and Southeast Asia. The influences of many Asian cultures, alongside those of France and the United States, can be seen in the capital, Phnom Penh, one of a handful of urban centres in the largely rural country. For 2,000 years Cambodia's civilization absorbed influences from India and China and, in turn, transferred them to other Southeast Asian civilizations. From the Hindu-Buddhist kingdoms of Funan and Chenla (1st–8th century) through the classical age of the Angkor period (9th–15th century), it held sway over territories that are now part of Thailand, Vietnam, and Laos. The Khmer (Cambodian) empire reached its apex in the 12th century, a time marked by the construction of the massive temple complexes known as Angkor Wat and Bayon and the imperial capital of Angkor Thom. Following 400 years of decline, Cambodia became a French colony and during the 20th century experienced the turmoil of war, occupation by the Japanese, postwar independence, and political instability. Between 1975 and 1979 the country was devastated by the reign of the Khmer Rouge, a rural communist guerrilla movement. During the Khmer Rouge's period of power, at least 1.5 million Cambodians were killed or died, a monumental tragedy from which the country still suffers.
History And Culture:
The roots of the nation lie in the systematization of wet rice agriculture and the gradual development of a more extensive political organization that climaxed in the Khmer Empire in the period 802–1431. The Khmer Empire was not a nation in the modern sense and varied in size from king to king. However, at different times the empire ruled large parts of what is now Thailand, Laos, and Vietnam. The population of the empire included Siamese and probably other Austroasiatic peoples who gradually assimilated to the Khmer. Khmer culture and language were clearly dominant during that period, and the Khmer population extended well beyond the current boundaries.
The rise of Siam (now Thailand) as an empire and nation and the gradual expansion of Vietnam drastically decreased Khmer territory and led to a period when Cambodia was dominated by those kingdoms. It is generally accepted that if Cambodia had not been colonized by France, it would have been swallowed by its neighbors.
True national identity was created during the French colonial presence. The French fixed boundaries, systematized government and ecclesiastical bureaucracies, promoted the empire as a national symbol, encouraged an increasingly elaborate ceremonial role for the king, and introduced secular education.
There are significant populations of ethnic Khmer in Thailand and Vietnam. The Khmer in Thailand are well integrated into the Thai state, with few significant links to Cambodia. The Khmer in southern Vietnam, called Khmer Kraom, have historically had much stronger ties to Cambodia proper, and several important Cambodian political leaders have been Khmer Kraom. There continues to be migration of Khmer Kraom to Cambodia, including young men who come as Buddhist monks; many Khmer Kraom have a strong sense of identity with the nation. Their role in Cambodia is complex in that while they are glorified as a symbol of lost territory, they are sometimes distrusted as being Vietnamese.
Best Places To Visit:
Kampot- The land of the black peppercorns
Kratie- Swim with Irrawaddy dolphins
Sihanoukville- Become a beach bum at this sandy paradise
Siem Reap- The charming gateway to the Angkor temples
Koh Ker- An abode of temples
Phnom Penh- Enjoy the scenic splendor of this pretty riverside city
Angkor- Explore one of the world's greatest temple complexes
Koh Rong- A picture postcard holiday at the island paradise
Koh Tonsay- An ideal getaway at Rabbit Island
Mondulkiri- Waterfalls and wildlife in all its glory
Preah Vihear- A center of pilgrimage and tropical hardwood forests
Tonle Sap Lake- Enjoy nature at its best at this unique eco system
Kep- Savor delicious seafood at the Crab Market
Poipet- Gamble for fun at the casinos
What to do:
Visit Sights & Landmarks
Go back in the ancient history and heritage tour
Experience the Music, Theater
Go for shop in market
Get a tan at one of the beaches
Cruises, Sailing & Water Tour
Visit Mountain and Musems
Best time to visit: 
The Dry Season. Weather: This is the time when both Vietnam and Cambodia experience least rainfall, particularly in March to July. Temperatures are more pleasant, too, in the low to high, though cooler in the north between December and February, and into the 30s in April.
International Travel Certificates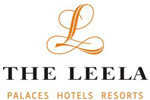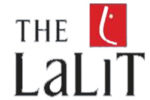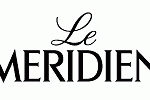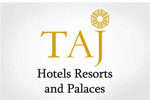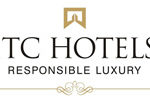 Goa Tour

It was G8 experience to book the package of amezing GOA tour. They had given the best rate of the package & of very nice Resort.

Royal Rajashthan

It was very nice experianc booked Royal rajashthan tour. The provided full Facility, good room, food, serivice, what they committed befor booking. We satisfied with his tour, thanks for your Good Supports and service.

Panchgani Package

It was absolutely superb Hotle with nice services I got. Those people provided good hospitality including all aspects like room service, parking, good food quality and guide suggested who warmly showed all the locations in panchgini.

Rameshbhai Patel

akshar tools
Opulent Tourism Pvt. Ltd. 
Address:  206, Sarita Copmlex, Nr. Samudra Complex, Off. C.G. Road, K.B. Dresswala Lane, Navrangpura, Ahmedabad-380 009, Gujarat, India. Tel.: +91 079-26446680 Mo.: +91 9924033337 Mo.: +91 9924033338 Email: info@opulenttourism.com