Brazil & Argentina & peru - Packages
Night Sao Paulo-Amazon Jungle-Nights Salvador-Rio De Janeiro-Iguazu Falls
Jan: 26
Feb: 27
Mar: 26
Apr: 25
May: 23
Jun: 22
Jul: 21
Aug: 22
Sep: 22
Oct: : 23
Nov: 24
Dec: 25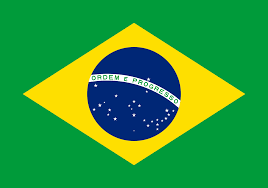 General Information:
Brazil, officially Federative Republic of Brazil, Portuguese República Federativa do Brasil, country of South America that occupies half the continent's landmass. It is the fifth largest country in the world, exceeded in size only by Russia, Canada, China, and the United States, though its area is greater than that of the 48 conterminous U.S. states. Brazil faces the Atlantic Ocean along 4,600 miles (7,400 km) of coastline and shares more than 9,750 miles (15,700 km) of inland borders with every South American country except Chile and Ecuador—specifically, Uruguay to the south; Argentina, Paraguay, and Bolivia to the southwest; Peru to the west; Colombia to the northwest; and Venezuela, Guyana, Suriname, and French Guiana to the north. Brazil stretches roughly 2,700 miles (4,350 km) from north to south and from east to west to form a vast irregular triangle that encompasses a wide range of tropical and subtropical landscapes, including wetlands, savannas, plateaus, and low mountains. Brazil contains most of the Amazon River basin, which has the world's largest river system and the world's most-extensive virgin rainforest. The country contains no desert, high-mountain, or arctic environments.
Geography:
Brazil is the largest country in South America and the fifth largest nation in the world. It forms an enormous triangle on the eastern side of the continent with a 4,500-mile (7,400-kilometer) coastline along the Atlantic Ocean. It has borders with every South American country except Chile and Ecuador.
The Brazilian landscape is very varied. It is most well known for its dense forests, including the Amazon, the world's largest jungle, in the north. But there are also dry grasslands (called pampas), rugged hills, pine forests, sprawling wetlands, immense plateaus, and a long coastal plain.
Northern Brazil is dominated by the Amazon River and the jungles that surround it. The Amazon is not one river but a network of many hundreds of waterways. Its total length stretches 4,250 miles (6,840 kilometers), making it the longest river on Earth. Thousands of species live in the river, including the infamous piranha and the boto, or pink river dolphin.
Southeastern Brazil was once completely covered with dense forest. Now it is the country's industrial capital, home to Brazil's biggest cities: São Paulo and Rio de Janeiro. It covers only 11 percent of the country but houses 43 percent of its population.
History And Culture:
However, it is also because of this growth that it is doing so well in terms of its economy. In fact, it is one of the world's largest and most significant economies. It is also the only Portuguese-speaking country in both North and South America.
This Portuguese heritage dates back to the 1700's, when Brazil was first colonised by this European nation. During its rich and complex history, slavery was a major part of the Brazilian heritage, although this was never formally recorded in the annals of history. Slaves were brought to the country across the Pacific Ocean from Africa. Therefore, there is also a large proportion of Brazilian inhabitants that have an African heritage.
Others of European and Asian descent immigrated to Brazil in the 19th century. These ones were mainly from Japan, Poland, Spain, Italy and Germany. Therefore, this country is now a melting pot of ethnic and cultural diversity. Despite such diversity, Brazil maintains strong national pride and religious devotion. The vast majority, approximately 75%, of the population is Roman Catholic, while the rest are largely Christian or subscribe to the various African-based beliefs.
Best Places To Visit:
Sao Paulo
Brasilia
Fortaleza
Parati
Recife
Olinda
Manaus
Salvador
Foz do Iguacu
What to do:
Visit Sights & Landmarks
Go back in the ancient history and heritage tour
Experience the Music, Theater
Go for shop in market
Get a tan at one of the beaches
Cruises, Sailing & Water Tour
Visit Mountain and Musems
Best time to visit: 
Brazil is an all year round destination made up of several climatic extremes, none of which are severe enough to deter travel to any part of the country at any given time. Across the country, the warmest months are November to March – perfect for enjoying New Year and Carnival celebrations. The northeastern coast experiences some rain in June and July, but usually only in the form of afternoon showers. We recommend the Pantanal's driest months between April and October, but like in the Amazon, its wetter months offer distinct wildlife spotting opportunities and experiences.
International Travel Certificates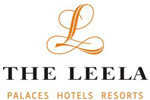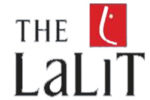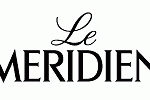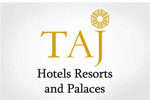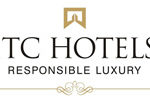 Goa Tour

It was G8 experience to book the package of amezing GOA tour. They had given the best rate of the package & of very nice Resort.

Royal Rajashthan

It was very nice experianc booked Royal rajashthan tour. The provided full Facility, good room, food, serivice, what they committed befor booking. We satisfied with his tour, thanks for your Good Supports and service.

Panchgani Package

It was absolutely superb Hotle with nice services I got. Those people provided good hospitality including all aspects like room service, parking, good food quality and guide suggested who warmly showed all the locations in panchgini.

Rameshbhai Patel

akshar tools
Opulent Tourism Pvt. Ltd. 
Address:  206, Sarita Copmlex, Nr. Samudra Complex, Off. C.G. Road, K.B. Dresswala Lane, Navrangpura, Ahmedabad-380 009, Gujarat, India. Tel.: +91 079-26446680 Mo.: +91 9924033337 Mo.: +91 9924033338 Email: info@opulenttourism.com