Lonavala-Mahabaleshwar-Mumbai-Aurangabad
General Information:
Maharashtra, a state spanning west-central India, is best known for its fast-paced capital, Mumbai (formerly Bombay). This sprawling metropolis is the seat of the Bollywood film industry. It's also famed for sites like the British Raj-era Gateway of India monument and the cave temples at nearby Elephanta Island. To the south is the rustic, beach-lined Konkan coast, and its temple town of Ganpatipule.
Geography:
The word Maharashtra, the land of the Marathi-speaking people, appears to be derived from Maharashtri, an old form of Prakrit. Some consider it a corruption of the term 'Maha Kantara' (the Great Forest), a synonym for 'Dandakaranya'. Maharashtra is the third largest state (in area) in India afterRajasthan and Madhya Pradesh. It covers an area of 307,713 km2 and is bordered by the states of Madhya Pradesh to the north, Chhattisgarh to the east, Telangana to the southeast, Karnataka to the south and Goa to the southwest. The state of Gujarat lies to the northwest, with the Union territory of Dadra and Nagar Haveli sandwiched between the borders. The Arabian Sea makes up Maharashtra's west coast. Maharashtra consists of two major relief divisions. The plateau is a part of the Deccan tableland and the Konkan coastal strip abutting on the Arabian Sea.
History And Culture:
Maharashtra is known as land of saints, educationists and revolutionists, notable among them being Mahadev Govind Ranade, Swatantraveer Savarkar, Savitribai Phule, Balgangadhar Tilak and many others. It has long history of Marathi saints of Varakari religious movement which includes saints like Dnyaneshwar, Namdev, Chokhamela, Eknath, and Tukaram which forms the one of base of culture of Maharashtra or Marathi culture. Maharashtra is also known for its purogami culture which translates as reformist or forward culture which was started by earlier saints and led byPhule-Shahu-Ambedkar in modern times. Maharashtra has huge influence of 17th century King Shivaji of Maratha Empire and his concept of Hindavi Swarajya which means self-rule of people. Maharashtra is multi-cultural state which includes culture related to Hindus, Muslims, Buddhists, Sikhs,Christians etc. Lord Ganesha and Lord Vitthal are the traditional deities worshiped by Hindus of Maharashtra.
Maharashtra has various sub-regions like Marathwada, Vidarbha, Khandesh, Konkan and each region has its own cultural identity in the form of different accents of Marathi language, folk songs, food, ethnicity.
Best Places To Visit:
Chhatrapati Shivaji Maharaj Vastu Sangrahalaya
Hanging Gardens- also known as Pherozshah Mehta Gardens – Haji Ali Dargah
Juhu Beach and Chowpatty Beach
Lonavala – explore the lakes, waterfalls and caves of this hill town
Karla Caves-India largest cave temples and Koregad fort
Visit popular points like Arthur's Seat, Babbington Point and Sunset Point
Visit Morarji Castle
Khanderi Fort, Kolaba Fort and Undheri Fort, Kihim beach, Akshi beach
What to do:
Visit Sights & Landmarks
Go back in the ancient history and heritage tour
Experience the Music, Theater
Go for shop in market
Get a tan at one of the beaches
Cruises, Sailing & Water Tour
Visit Mountain and Musems
Best time to visit: 
Maharashtra is one of the top-tourist destinations in India. The state is located on the western part of the country bordering Gujarat, Madhya Pradesh, Chhattisgarh, Karnataka, Andhra Pradesh and Goa. There are a number of tourist sites in Maharashtra that are worldwide famous.
All most all the cities of the state come-up with attractions alluring a lot of vacationers from India and across the globe. Though, you can plan your trip to Maharashtra all the year.
Maharashtra Photos Gallery
International Travel Certificates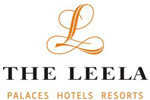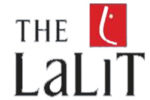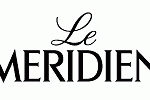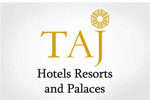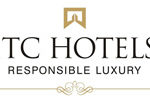 Goa Tour

It was G8 experience to book the package of amezing GOA tour. They had given the best rate of the package & of very nice Resort.

Royal Rajashthan

It was very nice experianc booked Royal rajashthan tour. The provided full Facility, good room, food, serivice, what they committed befor booking. We satisfied with his tour, thanks for your Good Supports and service.

Panchgani Package

It was absolutely superb Hotle with nice services I got. Those people provided good hospitality including all aspects like room service, parking, good food quality and guide suggested who warmly showed all the locations in panchgini.

Rameshbhai Patel

akshar tools
Opulent Tourism Pvt. Ltd. 
Address:  206, Sarita Copmlex, Nr. Samudra Complex, Off. C.G. Road, K.B. Dresswala Lane, Navrangpura, Ahmedabad-380 009, Gujarat, India. Tel.: +91 079-26446680 Mo.: +91 9924033337 Mo.: +91 9924033338 Email: info@opulenttourism.com