1
Malaysian Ringgit
 equals
Jan: 27
Feb: 27
Mar: 28
Apr: 28
May: 29
Jun: 28
Jul: 28
Aug: 27
Sep: 28
Oct: : 27
Nov: 27
Dec: 27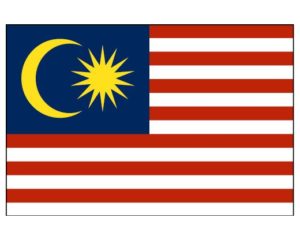 General Information:
This beautiful land is divided in two parts by the South China Sea namely East Malaysia and Peninsular Malaysia. Furthermore, Malaysia is sub-divided in 13 states and three federal territories. Malaysia shares land borders with Thailand, Brunei and Indonesia and maritime borders with Singapore, Vietnam and Philippines.
Malaysia is very well connected to the world through air. Flights from almost around the world land in the Kuala Lumpur International Airport. Ahmedabad and Mumbai have flights going to Kuala Lumpur every day. Malaysia is also very well connected through rail and roads with its surrounding countries.
Geography:
The Peninsular Malaysia shares border with Thailand and Singapore. Kuala Lumpur; the capital is located here in the West Malaysia. The Western coast of Peninsular Malaysia is more urbanized and the other side of the Titiwangsa Mountain is mostly gifted by the nature by various mountain ranges and forests.
The East Malaysia shares a border with Brunei and Indonesia. The coastline grows to high mountains in this part of Malaysia. The highest peak of Malaysia Mount Kinabalu is located in East Malaysia. The longest river of Malaysia is Rajang River.
Heat in Malaysia is normal as it is located near the equator. Temperature tends to remain between 26°C to 32°C. Malaysia experiences heavy rain from November to February. The highlands can get as cold as 10°C but normally the temperature remains between 17°C to 25°C in highlands.
History And Culture:
The stories of human habitat in the Malay Peninsula go 40,000 years back in time.  It is believed that the Negritos came to this land first, followed by traders from China and India. After being ruled by some rulers, Sultan Iskandar Shah entered and built the Malacca Sultanatewhich became an important centre for Trade. The state of Malacca officially adopted Islam as a religion when Parameswara, the ruler of Malacca adopted Islam in the 15th century. Later, in 1511, the Portuguese invaded Malacca and ruled it until 1641. This was the time when the Dutch came in and took over the land of Malacca after the Dutch-Portuguese War. As time passed by, the British started entering the land of Malacca and spread their influence over other towns too. British appointed advisors to the rulers of these states. Many states that are now a part of Brunei also gave in to the rule of the British. This enlarged and strengthened the British rule and hence the Crown Colony.
During the Second World War, the Japanese Army invaded Malaya and some other surrounding lands. They stayed here for three years, which caused a lot of disturbance in all these lands. After the Japanese forces decamped, the British re-entered and planned to make a "Malayan Union" which shall include all the crowned colonies from their former rule. With a lot of protest, this Union was established in 1946. This union only lived till 1st February 1948, when Federation of Malaya came into existence.
In 1948, the Mayalan Communist Party and some Chinese activists revolted against the British Government in order to force them out. This revolt was known as the Guerrilla operations and it lasted till 1960. Eventually on 31st August 1957 Malaya became an independent member of the commonwealth nations.  
Best Places To Visit:
1. Kuala Lumpur: Twin Tower
2. The Menara KL tower
3. Shopping in day-night markets
4. Cameron Highlands it is hill stations in Malaysia and tea gardens
5. The Perhentian Islands
6. The rainforest of Taman Negara is one of the world's oldest rainforests
7. Malacca and Georgetown
8. Gunung Mulu National Park
9. Batu Caves
10. Langkawi
What to do:
Bike trails in the mountains and the forest of Malaysia
Shopping from malls to street markets in Malasia
Trekking on Mount Kinabalu it is tallest mountain in Malaysia
Water sports scuba diving, white water rafting, sailing, banana boating, jet skiing in the azure waters of Malaysia
Visit Orang-utan Rehabilitation Centre and Sanctuary
See world famous Petronas Twin Towers are located in Kuala Lumpur
Take spiritual ride to look places like Jamek Mosque, Batu Caves, Thean Hou Temple, St. Mary's Cathedral, etc. that one could visit in Malaysia
Best time to visit: 
Malaysia has a tropical climate and offers warm temperatures throughout the year, with an average monthly temperature ranging between 23°C and 29°C. There is a clear east-west split in the weather. The west coast islands of Penang, Langkawi and Pangkor are at their best weather-wise during December to April, with the east coast enjoying drier weather from April to October. The rainy season for the west is April to October, while the east receives stormy monsoon weather during November and December. The best time to visit Borneo is March to October, with the wettest months being November to February. The capital, Kuala Lumpur remains warm all year round but has less rainfall during June to August.
International Travel Certificates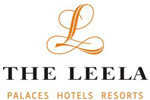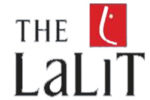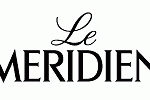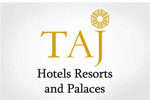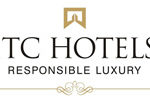 Goa Tour

It was G8 experience to book the package of amezing GOA tour. They had given the best rate of the package & of very nice Resort.

Royal Rajashthan

It was very nice experianc booked Royal rajashthan tour. The provided full Facility, good room, food, serivice, what they committed befor booking. We satisfied with his tour, thanks for your Good Supports and service.

Panchgani Package

It was absolutely superb Hotle with nice services I got. Those people provided good hospitality including all aspects like room service, parking, good food quality and guide suggested who warmly showed all the locations in panchgini.

Rameshbhai Patel

akshar tools
Opulent Tourism Pvt. Ltd. 
Address:  206, Sarita Copmlex, Nr. Samudra Complex, Off. C.G. Road, K.B. Dresswala Lane, Navrangpura, Ahmedabad-380 009, Gujarat, India. Tel.: +91 079-26446680 Mo.: +91 9924033337 Mo.: +91 9924033338 Email: info@opulenttourism.com