What you need to know about car rental
Need to rent a car for your next vacation? Before booking, take a look at our commonly asked questions below:
How can I get a cheap car rental?
The best way to make savings on a rental vehicle is to:
• Compare lots of different rates!
• Don't collect the car from an airport location, since those rental locations have higher prices. An off-airport drop-off location will also help you to make big savings.
• Know what you need (how much fuel and mileage you'll use and the required size of the car).
• Save by booking in advance, as soon as you know what you need.
Are there car companies that accept debit cards?
Yes, some companies accept debit cards, though they will usually require additional identification and proof of insurance. They may also need to run a credit check. Cash, pre-paid cards, and gift cards are never accepted for any reservation type.
Do I need a rental car insurance?
Yes. You will need to be insured in order to drive the car. Firstly, you should check if your car insurance or your credit card covers your rental. If it doesn't, you can always book one with the car rental company – just be careful to check what it covers! you also have the option to purchase insurance with at check out, since it isn't usually included in rental rates. 
1. Compare great rates easily 
If you need transportation for your next family or business trip—or if you don't own a car and just want to get out of town—we can help. Trusted by meny customers and counting, we are offers low prices on rental cars. Choose from a wide variety of vehicle options and rental locations, featuring cheap prices from both internationally renowned brands and local car rental companies.
2. Big savings for smart customers
With CarRentals.com, you have flexibility when you reserve your next vehicle, which allows you to build in your own savings. Prepay for your rental and get some of the cheapest rates, or book in advance with no credit card needed—you simply pay at pickup. Want to be notified when prices fall? Set a price drop alert and get an email when prices are low for your location. You can also sign up for our newsletter to get more deals.
3. Best rental cars in the india 
Whether you're cruising in an economy, SUV, luxury vehicle, or minivan, there's nothing holding you back from finding the perfect car for your needs. 
International Travel Certificates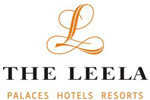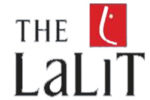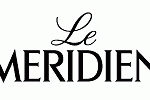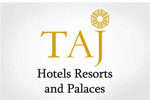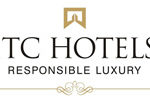 Goa Tour

It was G8 experience to book the package of amezing GOA tour. They had given the best rate of the package & of very nice Resort.

Royal Rajashthan

It was very nice experianc booked Royal rajashthan tour. The provided full Facility, good room, food, serivice, what they committed befor booking. We satisfied with his tour, thanks for your Good Supports and service.

Panchgani Package

It was absolutely superb Hotle with nice services I got. Those people provided good hospitality including all aspects like room service, parking, good food quality and guide suggested who warmly showed all the locations in panchgini.

Rameshbhai Patel

akshar tools
Opulent Tourism Pvt. Ltd. 
Address:  206, Sarita Copmlex, Nr. Samudra Complex, Off. C.G. Road, K.B. Dresswala Lane, Navrangpura, Ahmedabad-380 009, Gujarat, India. Tel.: +91 079-26446680 Mo.: +91 9924033337 Mo.: +91 9924033338 Email: info@opulenttourism.com