China - Beijing-Xian-Shanghai-Chongqing-Guilin
Jan: -4
Feb: -2
Mar: 5
Apr: 14
May: 20
Jun: 24
Jul: 27
Aug: 25
Sep: 20
Oct: : 13
Nov: 5
Dec: -2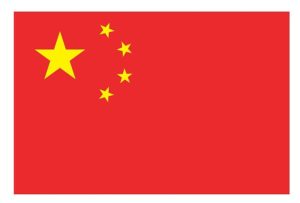 General Information:
As the proud capital of modern China, Beijing is fast becoming a popular and fashionable tourist destination. And for good reason too.  Beijing is not only the modern political, cultural and educational center of China, but holds the biggest collection of ancient sites and relics in the nation. Beijing has been at the center of China and the heart and soul of politics and society for over 5000 years. If the pace of change in the city today is anything to judge by, Beijing is determined to stay at the forefront of Chinese civilization.
A world-renowned ancient cultural city, Beijing is a flourishing metropolis, boasting many scenic spots and historical monuments, precious artifacts and world-famous architectural wonders, such as the Forbidden City, which was the imperial palace of the Ming and Qing dynasties. The Summer Palace, a summer resort for the Qing court, sitting within the largest Chinese-style garden in existence. The Great Wall, with a history of over 2000 years, being one of the most amazing feats of human labor ?the only man-made construction on earth visible from outer space.
The Ming Tombs, the mauseloums of 13 emperors of the Ming Dynasty. The Temple of Heaven, where the Ming and Qing emperors prayed for good harvests. The Tian'anmen Square, located in the heart of the capital, known as one of the largest city squares in the world.
Geography:
The People's Republic of China is situated in the southeastern part of the Eurasian Continent, bordering the East China Sea, Korea Bay, Yellow Sea, and South China Sea, and between North Korea and Vietnam, the total area of China is almost 9,600,000 sq. km.
In addition to over 14,000 km of coastline, China has borders (app. 20,000 km) with Afghanistan, Bhutan, Burma, India, Kazakhstan, North Korea, Kyrgyz Stan, Laos, Mongolia, Nepal, Pakistan, Russia, Tajikistan, and Vietnam.
History And Culture:
China is one of the Four Ancient Civilizations (alongside Babylon, India and Egypt), according to Chinese scholar Liang Qichao (1900). It boasts a vast and varied geographic expanse, 3,600 years of written history, as well as a rich and profound culture. Chinese culture is diverse and unique, yet harmoniously blended — an invaluable asset to the world.
Our China culture guide contains information divided into Traditions, Heritage, the arts, Festivals, Language, and Symbols. Topics include Chinese food, World Heritage sites, China's Spring Festival, Kungfu, and Beijing opera.
China's national heritage is both tangible and intangible, with natural wonders and historic sites, as well as ethnic songs and festivals included. As of 2017, 52 noteworthy Chinese sites were inscribed on UNESCO's World Heritage List: 36 Cultural Heritage, 12 Natural Heritage, and 4 Cultural and Natural Heritage.
Best Places To Visit:
1. Beijing — Ancient and Modern Capital
2. Xi'an — a Window on China's Ancient Civilization
3. Shanghai — China's Prosperous Largest City
4. Guilin — China's Top Karst Landscape
5. Hong Kong — Like Nowhere Else on Earth
6. Hangzhou — Next Best Place to Heaven
7. Chengdu — Hometown of Giant Pandas
8. Huangshan — Majestic Beauty
9. Suzhou — Elegant Water Towns and Gardens
What to do:
Visit Sights & skyline 
Go back in the ancient history and heritage tour
Experience the Opera, Kung Fu, Music, Theater
Visit traditional Chinese gardens
Get a tan at one of the beaches
Cruises, Sailing & Water Tour
Visit Mountain and Musems, ancient villages
Visit The huge shopping malls
Visit the Olympic Village
Best time to visit: 
There aren't too many places in China that you can't visit in between the months of April to September. The only exception might be the far northern parts of Heilongjiang and Xinjiang, which can still be quite cold in summer.
Throughout the south of China the wet season has begun, which may be a bit of a hassle but at the same time could enhance your trip with early morning mist which can be spectacular in places like Guilin and Yunnan.
Overall, the spring season is one of the most popular times to visit China, in part because you can go pretty much anywhere and find good weather, but also because you'll get to see the beauty of spring throughout the country.
Leh Ladakh Photos Gallery
International Travel Certificates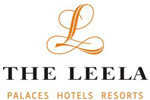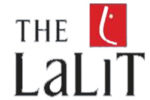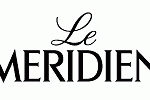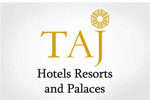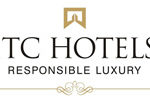 Goa Tour

It was G8 experience to book the package of amezing GOA tour. They had given the best rate of the package & of very nice Resort.

Royal Rajashthan

It was very nice experianc booked Royal rajashthan tour. The provided full Facility, good room, food, serivice, what they committed befor booking. We satisfied with his tour, thanks for your Good Supports and service.

Panchgani Package

It was absolutely superb Hotle with nice services I got. Those people provided good hospitality including all aspects like room service, parking, good food quality and guide suggested who warmly showed all the locations in panchgini.

Rameshbhai Patel

akshar tools
Opulent Tourism Pvt. Ltd. 
Address:  206, Sarita Copmlex, Nr. Samudra Complex, Off. C.G. Road, K.B. Dresswala Lane, Navrangpura, Ahmedabad-380 009, Gujarat, India. Tel.: +91 079-26446680 Mo.: +91 9924033337 Mo.: +91 9924033338 Email: info@opulenttourism.com