Jan: 27
Feb: 28
Mar: 30
Apr: 31
May: 30
Jun: 30
Jul: 30
Aug: 30
Sep: 28
Oct: : 28
Nov: 28
Dec: 26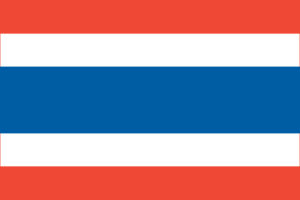 General Information:
The Amazing Thailand does not fail to amaze people with its history, culture, and beaches. With 6% of its economy arising from Tourism, it is one of the most visited countries in Asia.

Thailand is very well connected through Air. Direct Flights from Mumbai, Delhi, Kolkata and Chennai land in Suvarnabhumi Airport, Bangkok which happens to be the busiest airport in Thailand. Traveling in Thailand is not a major problem as it has varied options to commute. Plenty buses and trains ply across the map of Thailand. One unique way of commutation during Thailand tour is public motorcycle taxi. Drivers of these "bike taxis" wear an orange colored vest to be easily spotted.

Thailand has five world heritage sites as listed by UNESCO. They are
-Ban Chiang Archaeological Site
-Dong- Phayayen- KhaoYai
-Historic City of Ayutthaya
-Historic Town of Sukhothai and Associated Towns
-Thungyai- HuaiKhaKhaeng Wildlife Sanctuaries.
Geography:
Thailand's terrain includes relatively high mountains in the north that extend southward (in a narrow strip) along its Burma border to the northern edges of Malaysia.
The highest point of the country is Doi Inthanon whose summit peaks at 8,451 ft. (2,576 m); the lowest point is the Gulf of Thailand (0 m).
Thailand's fertile central plain is dominated by the Chao Phraya River, which flows for 231 miles (372 km), and is home to some of the most historically significant and densely populated settlements of Thailand; the river and its tributaries drain into a delta south of Bangkok.
The Khorat Plateau, a region of rolling low hills and small, shallow lakes, drains into the Mekong River system on its border with Laos.
Along its southern peninsula (Isthmus of Kra) the land fades into mangrove swamps. Numerous islands are found off the coastline, with Phuket being the most famous.
History And Culture:
Human inhibition in Thailand started around 40,000 years ago. Thailand was originally known as "Siam". The earliest influence on the kingdom of Thailand was that of the Hindu religion. The very first rulers of Thailand were the Khmer. Many Hindu rulers came to Thailand and had a long lasting influence on Siam's culture. The spread of Buddhist culture started in Thailand with the rule of the great emperor Ashoka who belonged to the Maurya Empire.
 
Later, in the 13th century, several small states in Thailand united to form the Sukhothai, which was the first Thai kingdom. Later, the kingdom of Ayuthaya also came into existence. Since 1511, Europeans started to enter Siam. First came the Portuguese, and then came the Dutch and then the British. This continued till 1662. Later in 1675, Thailand adopted "Isolationism" under the effect of which, the relations with Europe were cut. Thailand flourished under the rule of various rulers.
 
Siam was forced to cede some of its provinces to the French and British. In 1917 during the First World War, Siam joined its allied forces and in 1932, it was granted its first constitution and in 1989, Siam was named Thailand.
 
During the Second World War, Japan demanded a free passage from Thailand to enter the land of Malaya, and it was granted on 21st December 1941. In exchange of this, Thailand demanded help from Japan to get back the provinces that were ceded to the French and the British. In 1942, Thailand declared war on the United States and the United Kingdom and at the same time, continued the "Free Thai Movement". Eventually, Thailand became an ally of the United States and after a lot of political disturbances and conflicts ended up being a free democratic country.
Best Places To Visit:
Visit Pai is known to be a peaceful and quiet village located in the valley
Krabi consists of some 200 beautiful islands
Sukhothai which literally means "Dawn of Happiness" was an early kingdom in Thailand
Go Ayutthaya is World Heritage sites as given by UNESCO
Visit Chiang Rai Wat Rong Khun temple
Visit to kanchanaburi would be a visit away from the heat in other parts of Thailand
Enjoy Bangkok is a land one can get everything in Thailand
Go Phuket for its leisurely lifestyle
What to do:
Visit the Elephant National Park during Thailand tour and Befriend an Elephant
Visit the Floating Markets in thailand
Travel on a TukTuk
Visit a Muay Thai Knock Out
Visit Tiger Kingdom is located in Phuket and Chiang Mai for say hello
Enjoy some amazing Pad Thai Noodles in Thailand
Enjoy amazing water sports like Scuba Diving, Snorkeling, Jet Skiing, Wind Surfing etc
Go, Island Hopping
There tribes like Lahu, Lisu, Karen etc are a few famous hill tribe that one should see
Best time to visit: 
Although the climate varies throughout Thailand, you can visit all year round. The best time to travel is during the cool and dry season between April and early Aug. In the south, the climate differs between the eastern and western coasts. The west coast is more favourable during the summer months, when diving and snorkelling will be at its best. 
International Travel Certificates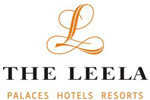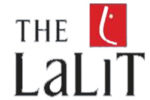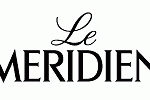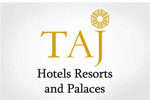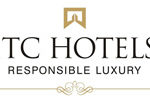 Goa Tour

It was G8 experience to book the package of amezing GOA tour. They had given the best rate of the package & of very nice Resort.

Royal Rajashthan

It was very nice experianc booked Royal rajashthan tour. The provided full Facility, good room, food, serivice, what they committed befor booking. We satisfied with his tour, thanks for your Good Supports and service.

Panchgani Package

It was absolutely superb Hotle with nice services I got. Those people provided good hospitality including all aspects like room service, parking, good food quality and guide suggested who warmly showed all the locations in panchgini.

Rameshbhai Patel

akshar tools
Opulent Tourism Pvt. Ltd. 
Address:  206, Sarita Copmlex, Nr. Samudra Complex, Off. C.G. Road, K.B. Dresswala Lane, Navrangpura, Ahmedabad-380 009, Gujarat, India. Tel.: +91 079-26446680 Mo.: +91 9924033337 Mo.: +91 9924033338 Email: info@opulenttourism.com