Leh-Monasteries-Sham Valley- Nubra Valley-Pangong Lake
General Information:
LADAKH
Ladakh is a high altitude plateau at india's northern frontier. Its ancient name is Maryul, 'red land' or 'low land', to distinguish it from the higher Tibetan plateau. To its west is the vale of Kashmir and to the south, himachal Pradesh. Mountain ranges frame the plateau all sides. The timeless Indus river bisects the plateau, shaping oasis villages over the ages. The most prominent of these is Leh, the capital of ladakh. The present name of ladakh is a rendering of la-tags – ' land of the high mountain passes' – the impossibly high passes over forbidding mountains, which trans-himalayan caravans, monks and mountain people have crossed with determination over centuries. Ladakh has been shaped by their influences, by Tibetan vajrayana Buddhism, by the palaces and politics of its royal lineages, by the freezing long cold winters of a high altitude mountain desert. This is the story of how this all came together to make ladakh uniquely popular among the world's greatest travel destination.
Ladakh's history from the middle ages to the 19th century, becomes intimagtely connected to that of Tibet, in the mid 8th century, Buddhism was having a hard time securing a foothold in Tibet, which was under the influence of the animistic bon religion, the Tibetan ruler king trisong deutsen tried desperately to maintain Buddhism at the state religion, even inviting the Nepalese scholar sankarakshita in an attempt to subdue his people. It wasn't until the king begged for help from a yogi from uddiyana (present day Swat in Pakistan) that Buddhism established itself in central Tibet.
Nestled in the midst of the Himalayas, Ladakh is a beautiful Himalayan destination becoming popular every year. Ladakh which means "the land of may passes" is a treasure of rich cultural and natural resource as well as a heaven for adventure enthusiasts. Situated at an altitude of 11500ft above sea level the region is a perfect gateway to relieve yourself from the hot summer months & experience something unique and different.
LEH
Leh, the ancient capital of ladakh region is perched at an altitude of 3,350m amidst starkly beautiful mountains, which softly combine into an oasis of lush fields.
Today Leh has emerged as an important tourist destination providing a usual holiday. It is a perfect place for climbing, trekking, white water rafting and camping. The region is studded with a number of Buddhist monasteries and glorious palaces.
The headquarters of india's largest district. Ladakh with the smallest population was first opened to tourists in 1974.
Leh, for centuries, was an important commercial junction linking central Asia with Kashmir, and kulu valley of Himachal Pradesh with Tibet and China.
In this land of lamas there are many monasteries called Gamphas the Buddhist deities are worshipped. The nearest to the town is Shankar Gompha 3km away containing many golden images and a collection of rare pictures. The famous Gomphas, numbering 12 are scattered around the town. Hemis Gompha is the largest of them all 49km from Leh, with several golden images and stupa adorned with most valuable metals. The famous Hemis festival is held in the second half of June or early July every year it features mask dances. It draws crowds of spectators. A legend says that Christ spent some years as a boy here.
Geography:
Mountains dominate the landscape around the Leh as it is at an altitude of 3,500m. The principal access roads include the 434 km Srinagar-Leh highway which connects Leh with Srinagar and the 473 km Leh-Manali Highway which connects Manali with Leh. Both roads are open only on a seasonal basis. Although the access roads from Srinagar and Manali are often blocked by snow in winter, the local roads in the Indus Valley usually remain open due to the low level of precipitation and snowfall.
History And Culture:
This city with rich history has a rich cultural heritage as well. It is also called the land of monasteries. Though Budhhism is a dominant religion in this city there is a sizable population of Muslims as well. People from other communities' like Hindus and Christians also live here. There is always a feeling of harmony. As far as language is considered most of the people speak Ladakhi. People here are also fond of their dance and music. Jabro, Shondol, Marriage Dance and Kampa Sumsak are some of the well known traditional dance. So come and experience the rich culture and heritage of place called Leh. 
Best Places To Visit:
Jakoo hills
Shimla town Vice Regal Lodge
Mall Road
Hadimba Devi temple
Tibetan Monastery and Handicraft Center
Rohtang Pass
What to do:
LEH PALACE
The old town curls up in the shadow of a hill on which are located the lehchen pelkhar, or leh palace, and above the palace, the namgyal tsemo gompa. The nine storey royal palce, an imitabtion of the great potala in lhasa, was built by sengye namgyal when he shifted the capital from basgo to leh in the 17th century.
Entry fee: Indians rs25, for foreigners rs100, Timing: 10am to 4pm
NAMGYAL TSEMO GOMPA
From the palace, you could take the path further up the hill to namgyal tsemo gompa or the temple of the guardian deities, built by gyalpo tashi namgyal. The namgyal tsemo gompa and castle tsemo, the adjoining ruins of a fort – the first royal residence to be built in leh – tower over leh. The gompa has two buildings, the red maitreya temple, which houses a large Buddha flankd by Avalokiteshvara and manjusri and white gonkhang temple at the very top, with ancient murals and rooms for monks.
SHANTI STUPA
This white stupa in Changspa is a relatively new addition to Leh, inaugurated by the dalai lama in 1985. One of several such monuments erected by a ja[anise Buddhist 'peace sect', the stupa is decorated with panels depicting the buddha's life. The architecture is modern and lacks the character of the other ladakhi monuments, but the site offers great views of leh.
AROUND LEH
PATTHAR SAHIB AND MAGNETIC HILL
26km west of leh towards basgo, patthar sahib is asmall dip in the road beside a signboard announcing 'magnetic hill'. Also known as Gravity hill, these are places where the layout of the surrounding lan produces an optical illusion which makes a slight downhill slope look like an uphill slope. Thus a car left out of gear will magically appear to be rolling uphill! From here, continue 3km ahead to gape at the confluence where the Indus river receives its Zanskar tributary, just short of Nimmu. 
LIKIR GOMPA
60km northwest of leh, likir gompa is in a lovely location. Founded between 12th and 13th centuries, likir was first associated with the kadampa order of Tibetan Buddhism. Today it is headed by the Dalai Lama's younger brother, ngari rinpoche.
SHEY
Standing on a spur which runs out almost to the edge of the Indus stands another ild capial of the ladakhi kings, I a preety spot with numerous chortends, and graceful willows that dip their leaves into an artificial lake. Even after sengye namgyal had built the leh palace, the ladakhi rulers continued to think of shey palace as their home until the dogra invasion.
NUBRA VALLEY
The nubra river runs through desert, but set like jewels on a necklace are the little oases of tirit, sumur, tegar and panamik. Nubra means green named for these fertile, well cultivated oases. The village is also said to have the best climate if ladakh. First up along the nubra road is tiny tirit village, ahead of tirit is lugzhun village where you can pause to take in the confluence of the nubra and shayok.
To the north east of leh lies the nubra valley, beyond the formidable khardung la pass. This was the ancient trade route that linked the north Indian plains with the central asian cities of yarkand and khotan, a trade route which existed until 1949, when the Chinese firmly closed the border. More's the pity, as people of nubra, once proud and independent traders, are dependent on handouts from the Indian army, and on tourism.
SHAYOK VALLEY
Retrace back to the shayok riverbed ahead of khalsar, and take the road forking west to visit the villages along the shayok valley, famous for its double humped Bactrian camels lolling amidst wild seabuckthorn bushes in desert sand dunes.
PANGONG TSO (LAKE)
160km southeast of leh the largest salt water lake in asia lies in eastern ladakh, at 14,764ft on the border of Indian and Tibet, one third of it falling in india and two third in Tibet. In 17th century,  deldan namgyal (the king of ladakh), had supported Bhutan in the Tibet Bhutan war. The peeved Tibetans responded with a military attack on ladakh. Deldan, unable to fight them, sought assistance from the mughals, who agreed to intervene on the condition that the king convert to islam. The Tibetans and ladakhis were equally horrified by theis prospect and reached an agreement in 1684. Deldan namgyal gave away portions of his territory to the regent of Tibet and with this they drew the new border through pangong tso. Even today, a third of the lake lies in india and two thirds in Tibet, china.
From the shore, pangong tso seemed an unending expanse of blue. It is 134km long and 5km wide at its widest point and 328ft deep. Geologists believe that the very brackish lake was once a freshwater one. Over time minerals were deposited through glacial action and snowfall, rendering the lake salty and its entire freshwater species extinct. In 1863, british explorer godwin Austin noted in his journal that the lake was only slightly salty, showed no signs ofaquatic life but that the shores were srewn with shells of fresh water species. Today, as you walk along the lake, consider yourself very lucky if you find such a fossil-shell.
Chang la: changla pass over the ladakh range at 17998ft the third highest motorable pass in the world.
SPORT
Polo: the game was introduced in ladakh in the 17th century during the reign of sengye namgal, whose mother gyal khatun was a balti princess. In the ladakhi version of polo, theams of six players compete against each other in a game that lasts for an hour.
SHOPPING
Main bazaar, best buys here are the array of traditional ladakhi wear – the tall, brocaded hats synonymous with ladakh, known as tipi; felt shoes with curling toes known as papu; sheepskin lined, cross button vests known as gongchas, and the brocaded, sheepskin lined cloak worn by ladalhi women called lorol.
Moti bazaar, offers beautiful pearls, turquoise, coral, lapis lazuli and silver jewelry.
FESTIVALS
September's colorful ladakh festival: September 20th to 26th. The colorful inaugural procession, featuring performaers from all over ladakh, draws thousands of onlookers as it winds through leh bazaar. Cultural performances and exhibitions of handicrafts like thangka paintings are on offer. Nearer villages also organize cultural shows, camel safaris and adventure sports events.
Dosmoche: February 27th and 28th: marks the symbolic victory of good over evil. This two days festival held at diskit and likir monasteries and leh palace. The atmosphere turns electric as incense burns and monks perform the chham masked dance. Later good luck charms said to ward off evil spirits are prepared and dough figurines called strma that signify the 'scapegoat' are discarded as a symbolic 'letting go' of evil spirits. 
Best time to visit: 
Leh & Ladakh is a precious possession of India. It is pristine and untouched beauty of nature. Summer is the best time to visit Leh Ladakh. Maximum temperature in summer generally reaches about 30 degrees Celsius. However, winters are not recommended to consider, because thick snow sheets lead to inaccessibility of roads. 
Leh Ladakh Photos Gallery
International Travel Certificates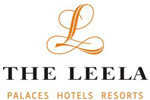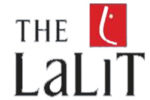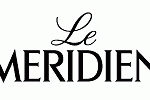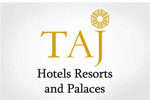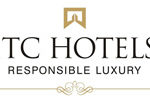 Goa Tour

It was G8 experience to book the package of amezing GOA tour. They had given the best rate of the package & of very nice Resort.

Royal Rajashthan

It was very nice experianc booked Royal rajashthan tour. The provided full Facility, good room, food, serivice, what they committed befor booking. We satisfied with his tour, thanks for your Good Supports and service.

Panchgani Package

It was absolutely superb Hotle with nice services I got. Those people provided good hospitality including all aspects like room service, parking, good food quality and guide suggested who warmly showed all the locations in panchgini.

Rameshbhai Patel

akshar tools
Opulent Tourism Pvt. Ltd. 
Address:  206, Sarita Copmlex, Nr. Samudra Complex, Off. C.G. Road, K.B. Dresswala Lane, Navrangpura, Ahmedabad-380 009, Gujarat, India. Tel.: +91 079-26446680 Mo.: +91 9924033337 Mo.: +91 9924033338 Email: info@opulenttourism.com