Jammu and Kashmir - Packages
General Information:
Jammu & Kashmir is the jeweled crown of India with extravagant beauty of Himalayas. RajTaringini, the chronology of the Kashmir Kings written by Kalhana eulogises the beauty of Kashmir as "Kasmira Parvati Paroksh; Tat Swami ch Maheswara". Meaning Kashmir is as beautiful as Goddess Parvati manifest and its owner is Lord Shiva Himself. The Mughal Emperor exclaimed "Gar Bar-ru-e-Zamin Ast; Hamin Ast, Hamin Ast Hamin Asto. Meaning if there is paradise on this earth: This is it, this is it, this is it. Jammu and Kashmir presents the distinction of multifaceted, variegated and unique cultural blend.
Geography:
Jammu & Kashmir is situated between 32.17 degree and 36.58 degree north latitude and 37.26 degree and 80.30 degree east longitude. The total area of the State is 222,236 sq. kms including 78,114 sq kms under the illegal occupation of Pakistan and 42,685 sq kms under that of China. The State is bounded by Pakistan, Afghanistan and China from the West to the East. The State is well connected with rest of the country by air, rail and road . The Indian Airlines and private airlines operate regular flights to Srinagar, Jammu and Leh. The National Highway 1-A connects the capital cities of Srinagar and Jammu with rest of the country.
History And Culture:
Kashmir is mentioned in the epic Mahabharata. In 250 BC, Ashoka, the great Mauryan king, established the city of Pandrethan and built many viharas and chaityas. This says much about the strategic importance that this region held even in that time. Some sources claim that Buddha also visited this region, though no proof is available to validate this theory. Kanishka, the great Kushana king, called the Third Buddhist Council at Harwan, near Srinagar, in the first century AD. This Council saw the division of Buddhism in two distinct streams called Hinayana and Mahayana. Kalhana, the first Indian history writer, gave a vivid account of the history of Kashmir before the 10th century AD. Local kingdoms ruled extensively in this region until the 12th century AD when Muslims invaded the region. The greatest Muslim king of early medieval age in Kashmir was Zain-ul-Abidin, who ascended the throne in AD 1420 and ruled up to 1470. His long rule contributed extensively to the spread of art, culture, music, and every other sphere in the life of Kashmir people. He also created a strong army and annexed many regions nearby Kashmir. These were the time of golden rule in Kashmir when peace and harmony prevailed. After the death of King Zain-ul-Abidin, a period of destruction came calling to Kashmir and many raiders from outside looted the state and made the people and local rulers their captive.
In 1587, Akbar annexed Kashmir into his vast empire. Jahangir, son of Akbar and next Mughal ruler, visited Kashmir 13 times and created two beautiful gardens on the bank of Dal Lake, namely, the Shalimar Bagh and Nishat Bagh. After two centuries of peace and development, Kashmir came into the hands of the Pathans in 1752, when the Afghan ruler Abdul Shah Abdali attacked this region on the request of local noblemen. In 1819, the Sikhs under Maharaja Ranjit Singh annexed this region, but their empire remained in place only for 27 years. From 1846 to 1957, the Dogras ruled over this region when British defeated Ranjit Singh and handed over the administration of this region to Maharaja Gulab Singh.
Best Places To Visit:
Vaishno Devi Temple
Shivkhori Yatra
Houseboat in Srinagar
Dal Lake in Srinagar
Mogul Gardens
Chashmi- E- Shahi Gardens
Nishat Gardens
Shalimar Gardens
Sonmarg
Gulmarg
Pahalgam
What to do:
Vaishno Devi Temple
Shivkhori Yatra
Overnight stay in houseboat
Enjoy Boat Ride (SHIKARA)
Visit Mogul Gardens, "Chashmi- E- Shahi", "Nishat" and "Shalimar"
Visit Handicrafts Emp. for hand-knotted – Silken carpets, shawls, jewellery etc.
Visit Shankaracharya Temple – panoramic views of the city, Dal Lake & River Jehlum
Full day excursion for Sonamarg
The Sindh River, the valley abounds with trout and Mahaseer
The trip up to Thajiwas glacier
Gulmarg called as "Meadow of Flowers"
Ski Resort & the world's highest 18 hole Golf Course
Visit the Awantipura Ruins of 9th Century & Mattan Temple
Sheshnag Lake and the Lidderriver
Trip to places like Chandanwari, Betab Valley & Aru valley route to holy cave
Best time to visit: 
This whole period covers three seasons in Kashmir i.e. spring (March-early May), summers (early May-late August) and autumn (September-November). Pahalgam is popular from April to November for activities like rafting and horse riding.
Jammu and Kashmir Photos Gallery
International Travel Certificates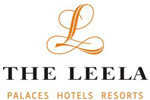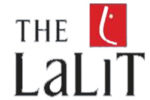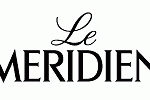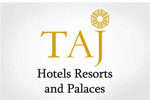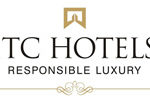 Goa Tour

It was G8 experience to book the package of amezing GOA tour. They had given the best rate of the package & of very nice Resort.

Royal Rajashthan

It was very nice experianc booked Royal rajashthan tour. The provided full Facility, good room, food, serivice, what they committed befor booking. We satisfied with his tour, thanks for your Good Supports and service.

Panchgani Package

It was absolutely superb Hotle with nice services I got. Those people provided good hospitality including all aspects like room service, parking, good food quality and guide suggested who warmly showed all the locations in panchgini.

Rameshbhai Patel

akshar tools
Opulent Tourism Pvt. Ltd. 
Address:  206, Sarita Copmlex, Nr. Samudra Complex, Off. C.G. Road, K.B. Dresswala Lane, Navrangpura, Ahmedabad-380 009, Gujarat, India. Tel.: +91 079-26446680 Mo.: +91 9924033337 Mo.: +91 9924033338 Email: info@opulenttourism.com