Munnar-Thekkad-Kumarakom-Alleppey-Cochin
General Information:
Kerala is sandwiched between the Lakshadweep Sea and the Western Ghats, is a narrow, fertile strip of land on the southwest coast of India. The landscape of Kerala is a gift of the sea and the mountains. Overwhelmed by Kerala's scenic splendor, a tourist once exclaimed, "The God that made Kerala had green thumbs!" It is in this tranquil land of Kerala, embellished with green that one can find an ideal getaway – an escape unwinding miles of find golden sands with the boundless blue of the Arabian Sea. No doubt then that Kerala with its beautiful landscape, intriguing customs, high-intensity cultural life and an educated public so often dressed in white has highlighted its name on the itinerary of many tourists in various parts of the world.
Geography:
Kerala is located between latitudes 8 degree 18′ north and 12 degree 48′ north and longitudes 74 degree east 52′ and 72 degree 22′ east, this is a land of eternal beauty having 1.18 per cent of the country. It is on the tropical Malabar Coast of southwestern India. Tamil Nadu state is in east and Karnataka state is in north of Kerala. Due to its terrain and its physical features, it is dividing in east west cross-section into three district regions – hill & valleys midland plains and coastal region. Forests cover 27 per cent of the whole of Kerala. Some of the forests are so dense that their flora and fauna, in places such as Silent Valley, have not yet been completely assessed and recorded. Medicinal herbs, abundant in these forests, are used in Ayurveda.
History And Culture:
Kerala is mentioned in many ancient Sanskrit works. The Aitareya Aranyaka is the earliest Sanskrit work, in which Kerala is mentioned. The Ramayana and Mahabharatha, show indication of Kerala. Katyayana (4th century BC) and Pathanjali (2nd Century BC) show their acquaintance to the Kerala. The puranas also show the geography of Kerala. Kalidasa's Raghuvamsa has given a beautiful description of Kerala. Kautilya's Arthasastra also mentions Kerala. In ancient time, the population of Kerala was combination of different groups of Dravidian. The ancient Dravidian kingdoms of South India (Chera, Chola and Pandya) as well as their people were held together by intimate bonds of blood, language and literature and that was the force, which promoted a sort of cultural homogeneity in South India. The Aryan immigrants who settled in Kerala had themselves to undergo radical changes in their ways of life, habits, customs and manners. This process of transformation paved the way for a desirable fusion of the two streams of culture; the Aryan and the Dravidian. Aryan systems of medicine, astrology, art and architecture also were introduced. The Vedas, Upanishads and Puranas became the scripture. their ways of life, habits, customs and manners. This process of transformation paved the way for a desirable fusion of the two streams of culture; this synthesis evolved Kerala culture as it is today. Kerala has a culture with certain distinct characteristics. Hinduism, Buddhism, Islam and Christianity have contributed their significant share in enriching the cultural wealth of Kerala. The States Reorganisation Act of November 1, 1956 elevated Kerala to statehood.
Best Places To Visit:
Alleppey – The Venice of India
Munnar – South India's Tea Haven
Kovalam – Kerala's Beach Paradise
Fort Kochi – The Crowned 'Queen of Arabian Sea'
Thekkady (Periyar Tiger Reserve) – Wildlife Adventures in Abundance
Wayanad – Nature's very own garden
Kumarakom – A glimpse of paradise
Thrissur- Kerala's Cultural Capital
Thiruvananthapuram – Beach City Built on the Seven Hills
Kozhikode – Spicy haven on the Malabar coast
What to do:
Visit to Fort Cochin Mattancherry.
Visit to Marine drive. Boating at Cochin Lake
Visit to Rajamala-the Nilgiri Thars, Lakkam waterfalls – whichis accessible by a short trek through the forest.
Visit Echo point and Mattupetty Dam
Visit the Periyar Lake
Visit to Kovalam beach
Visit Napier Museum, Sri Padmanabha Swamy Temple, Trivandrum Zoo
Kovalam beach
Best time to visit: 
There are three distinct seasons in Kerala and all these seasons are suitable for visit based on why you are visiting Kerala:
Peak Season from September to March when the climate is cool and comfortable and the best time to visit for a holiday in Kerala
Kerala which is the hot, humid summer season from April to May.
Monsoon Season from June to August suitable for Ayurveda with rains intermittently
Kerala is actually a very rainy state, which no doubt contributes to its lush greenery. Rain is commonly received during nine months of the year there and monsoons in Kerala starts from June.
International Travel Certificates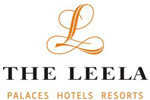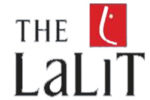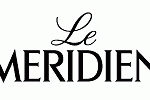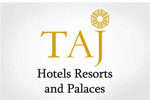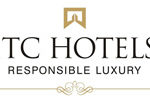 Goa Tour

It was G8 experience to book the package of amezing GOA tour. They had given the best rate of the package & of very nice Resort.

Royal Rajashthan

It was very nice experianc booked Royal rajashthan tour. The provided full Facility, good room, food, serivice, what they committed befor booking. We satisfied with his tour, thanks for your Good Supports and service.

Panchgani Package

It was absolutely superb Hotle with nice services I got. Those people provided good hospitality including all aspects like room service, parking, good food quality and guide suggested who warmly showed all the locations in panchgini.

Rameshbhai Patel

akshar tools
Opulent Tourism Pvt. Ltd. 
Address:  206, Sarita Copmlex, Nr. Samudra Complex, Off. C.G. Road, K.B. Dresswala Lane, Navrangpura, Ahmedabad-380 009, Gujarat, India. Tel.: +91 079-26446680 Mo.: +91 9924033337 Mo.: +91 9924033338 Email: info@opulenttourism.com