Jan: 18
Feb: 19
Mar: 21
Apr: 25
May: 29
Jun: 32
Jul: 32
Aug: 33
Sep: 31
Oct: : 27
Nov: 23
Dec: 19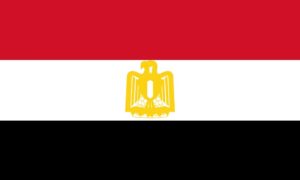 General Information:
Egypt is Located in a strategic location of the African continent the bounded on the north the Mediterranean sea and the Red Sea in the north east, one of the largest Arab country's most populous with a population of 85 million people and there are many industries and areas of tourist attraction in Egypt
Egypt is the oldest civilization in all over the world. Egypt's name in Arabic and other Semitic languages relative to Misraim son of Ham son of Noah and explained that means fortress In Arabic Egypt called Miṣr, and in ancient times Egypt known as "Kemet" which means black land, Egypt also known in many European languages derived from the Latin name Aegyptus derived in turn from the Greek word Αίγυπτος, the Ptolemaic called "Aegyptus" on Egypt and its people inspired by the legend of Homers Egypt occupies the North-Eastern part of Africa, Egypt boundaries shares with other countries, Israel and the Gaza Strip in the north-east; the Red Sea in the east; Sudan in the south; Libya in the west; and the Mediterranean Sea in the north. The river Nile flow in Egypt from south to north 1,545km until to exits into the Mediterranean Sea.
Geography:
Egypt is a country located in northern Africa along the Mediterranean and Red Seas. Egypt is known for its ancient history, desert landscapes and large pyramids.
Most recently however, the country has been in the news due to severe civil unrest that began in late January 2011. Protests began occurring in Cairo and other major cities on January 25. The protest is against poverty, unemployment and the government of President Hosni Mubarak. The protests continued for weeks and eventually led to Mubarak's stepping down from office.
History And Culture:
Egypt is known for its long and ancient history. According to the U.S. Department of State, Egypt has been a unified region for over 5,000 years and there is evidence of settlement prior to that. By 3100 B.C.E., Egypt was controlled by a ruler named Mena and he began the cycle of rule by Egypt's various pharaohs. Egypt's Pyramids of Giza were built during the 4th dynasty and ancient Egypt was height from 1567-1085 B.C.E.
The last of Egypt's pharaoh's was dethroned during a Persian invasion of the country in 525 B.C.E.
but in 322 B.C.E. it was conquered by Alexander the Great. In 642 C.E., Arab forces invaded and took control of the area and began to introduce the Arabic language which still exists in Egypt today.
In 1517, the Ottoman Turks entered and took control of Egypt which lasted until 1882 except for a short time when Napoleon's forces took control of it.
Beginning in 1863, Cairo began to grow into a modern city and Ismail took control of the country in that year and remained in power until 1879. In 1869, the Suez Canal was built.
Ottoman rule in Egypt ended in 1882 after the British stepped in to end a revolt against the Ottomans. They then occupied the area until 1922, when the United Kingdom declared Egypt independent. During World War II, the U.K. used Egypt as an operations base. Social instability began in 1952 when three different political forces began to clash over control of the region as well as the Suez Canal. In July 1952, the Egyptian government was overthrown. On June 19, 1953, Egypt was declared a republic with Lt. Col. Gamal Abdel Nasser as its leader.
Nasser controlled Egypt until his death in 1970, at which time President Anwar el-Sadat was elected. In 1973, Egypt entered a war with Israel and in 1978 the two countries signed the Camp David Accords which later led to a peace treaty between them. In 1981, Sadat was assassinated and Hosni Mubarak was elected as president shortly thereafter.
Throughout the rest of the 1980s and into the 1990s, Egypt's political progress slowed and there were a number of economic reforms aimed at expanding the private sector, while reducing the public.
In January 2011 protests against Mubarak's government began and Egypt remains socially unstable.
Entertainment:
Since the encouragement from the Ministry of Fine Arts and Culture and the Cambodian people strongly support to the Khmer films, most abandoned cinemas have been re-open. Recently, the Khmer films is very popular for Cambodian people not only in city but also provinces. The Khmer movies can be seen around the city at the main street – such as Luxe Cinema – Norodom blvd., Platinum Cineplex – Level 5 Sorya Shopping Center, Legend Cinema – City Mall …
Platinum Cineplex is your ultimate international movie destination, bringing you a wide selection of exclusive and entertaining movies from around the world, taking you beyond Hollywood, Local and Domestic. Moreover it is fasten by 7.1-channel surround system has seven discrete, full-range channels of sound—Left, Right, Center, Left Surround, Right Surround, Left Back, and Right Back—plus a subwoofer that delivers high end quality sound only.
English language movies shown in private viewing rooms at Movie Street Video Center, #116, Sihanouk blvd., The French Cultural Center (Street 184) hosts French films at 6:30PM every few days. The Russian Market (Toul Tom Pong) carries the most recent movies CDs.
Phnom Penh, Siem Reap and Sihanoukville is the place for disco nightlife. There are many clubs that see a good mix of locals and foreigners, like Rock, Spark, LV… Nightlife in Phnom Penh and Siem Reap tends to begin fairly late – an 9 pm start is usual, after a leisurely meal and some drinks at a bar. Drink prices can be steep, but you can always pop outside and get a swift half from a street seller.
Outside Phnom Penh, Siem Reap and Sihanoukville, nightlife is dominated by Khmer nightclubs. These are basically 'hostess clubs' aimed at men, but it is no problem for foreign women to enter. They have a live band and are a good place to learn a bit about Khmer dancing.
Public performances of Khmer traditional dance are few and far between. The places to find are at Cambodian Living Art, few hotel in Phnom Penh and most local restaurants and some hotels in Siem Reap like Angkor Village Theatre, Kulen II Restaurant, Angkor Century Hotel, Mekong Restaurant, Mondial Restaurant… Check the local English-language newspapers for news of upcoming events.
Best Places To Visit:
Visiting the Egyptian Museum of antiquities
Visit the Great Pyramids – Cheops, & Sphinx
Attend the Sound & Light show in Cairo
Visit Luxor Temple to see its courtyard and the granite statues of Ramses the Great.
Visit Karnak temple sound and light show
Visit The West Bank – the Valley of the Kings
Colossi of Memnon and The Temple of Queen Hatshepsut at El Deir El Bahari
Hot Air Balloon
Visit the Temple of Horus in Edfu. Sail to Kom Ombo
Visit the Temple shared by two Gods Sobek & Haroeris in Kom Ombo
Visit the High Dam, the Granite Quarries & the Temple of Philae
Visit Al-Azhar Mosque in Cairo
Visit El Hussein Mosque in Cairo
What to do:
Visit Abu Simbel Temple Complex
Temple of Karnak
Temple of Hathor at Dendera
Coptic Church
Temple of Medinat Habu
Tomb of Queen Nefertari
Great Pyramid of Cheops (Khufu)
Khafre's Pyramid
Best time to visit: 
That depends mostly on your comfort levels. Winter is high season as it is around 20 degrees. June, July and August are usually best avoided as it is usually around 45 degrees (and higher) in the south and 40 degrees in the north. I usually prefer September-October and March-April as it is a bit cooler but still quite hot, and less crowded than winter. Although most things are relatively quiet now, no matter the season.
International Travel Certificates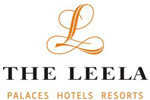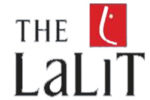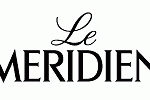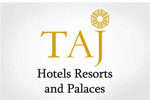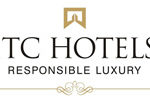 Goa Tour

It was G8 experience to book the package of amezing GOA tour. They had given the best rate of the package & of very nice Resort.

Royal Rajashthan

It was very nice experianc booked Royal rajashthan tour. The provided full Facility, good room, food, serivice, what they committed befor booking. We satisfied with his tour, thanks for your Good Supports and service.

Panchgani Package

It was absolutely superb Hotle with nice services I got. Those people provided good hospitality including all aspects like room service, parking, good food quality and guide suggested who warmly showed all the locations in panchgini.

Rameshbhai Patel

akshar tools
Opulent Tourism Pvt. Ltd. 
Address:  206, Sarita Copmlex, Nr. Samudra Complex, Off. C.G. Road, K.B. Dresswala Lane, Navrangpura, Ahmedabad-380 009, Gujarat, India. Tel.: +91 079-26446680 Mo.: +91 9924033337 Mo.: +91 9924033338 Email: info@opulenttourism.com