1
South Korean Won
 equals
Jan: -4
Feb: -2
Mar: 11
Apr: 17
May: 21
Jun: 24
Jul: 24
Aug: 19
Sep: 13
Oct: : 9
Nov: 5
Dec: -2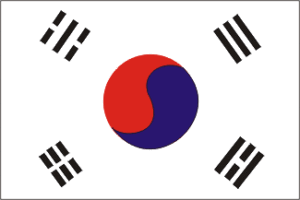 General Information:
Events: April: The Cherry Blossom Festival.  May: Lantern parades held for Buddha's Birthday. June: Processions of shamans and mask dances at the Dano Festival. September: The National Folk Arts Festival showcasing Korean culture. Korean won (KRW)
US military bases will let you pay in US dollars but everywhere else you'll need won. Cash US dollars are the easiest to exchange. You'll get a better rate on travelers cheques than cash – those in US dollars will be more widely accepted. There are ATMs all over Seoul, Busan and other major cities. South Koreans don't expect you to tip, particularly as a 10% service charge is added to the bill in many mid-range and all top-end hotels. You'll be wasting your time bargaining in department stores but you could find yourself lucky in small shops and markets.
Samcheok Beaches- Samcheok itself, on the northeast coast, hasn't much to recommend it, but the beaches to its south are little gems set between steep cliffs and rocks. Geundeok Beach is off the main road and consequently a bit more isolated than the other beaches – the scenery here is terrific. Yonghwa Beach has a freshwater stream, lots of minbak (rooms in private houses) to stay in, and plenty of seafood to eat. Imwon Beach is only 200m (218 yards) long, but is dramatically set in a cliff-lined cove, with sea caves to investigate. Other, more developed, beach resorts also line this part of the coast. The easiest way to get to all of these beaches is to drive yourself, but irregular local buses also cruise the coast road. Dadohae Haesang National Park Off the southwest corner of the peninsula, this marine national park is made up of over 1700 islands (if you count little bits of rock that occasionally appear above the surf). Hongdo and Heuksando are the most popular with tourists, and all the accommodation on Hongdo is usually booked solid through summer. Even so, it's worth visiting for its sheer cliffs, bizarre rock formations, spectacular sunsets and wooded hillsides cut by steep ravines. Heuksando (actually a group of islands) is more populous and flatter than Hongdo, which means you can walk around it rather than having to take a boat. If you want to venture off the tourist trail, grab a copy of the national boat timetables and a Korean phrasebook.
Geography:
All South Korea's main cities are linked by air, but the distances are small so it's usually not worth the extra cost. During the World Cup, however, Korean Air has plans to charge a flat fee of US$35 per single domestic flight. Land travel may still prove a better bet: buses are fast, safe and on time; the train network is extensive and services are frequent. There are two types of bus, express and intercity – the former go direct and the latter stop. Seats are reserved on the express buses (if you miss your bus, you must buy a new ticket), and unreserved on the intercity services.
The trains are also efficient: a high-speed service runs the length of the country and there are several local trains. The quickest trains are the saemaeul, with the mugunghwa not far behind. Tongil trains are cheap but lack air-con, and the 4th-class bidulgi and kkachi go at a snail's pace. Rail passes (KR Pass) can be a good bet if you're planning on traveling around for a few days. Allowing three, five, seven or 10 days unlimited travel on Korean trains, at the moment they can only be purchased in Japan or America, but there are plans to widen their availability. For more details on the rail pass see www.korail.go.kr.
Driving in South Korea can be difficult: it's expensive and traffic jams are a common problem. If that doesn't put you off, make sure you take an International Driving Permit. Long-distance share taxis, known as bullet taxis, go between big cities and major tourist sights. They're not metered so you'll need to negotiate a price before you set off. Cycling in Seoul is a bit of an extreme sport, but it can be a pleasant way of exploring the rural areas.
Water-babies can take ferries from the mainland to offshore islands and several lakes. Most cities have buses, but the stop names are not in English. Seoul, Busan, and several other cities have subways, which are convenient, cheap and comprehensible (all the signs are in Korean and English). Taxis cost more than the subway, but if you fancy treating yourself, deluxe taxis are comfortable, and the driver is smartly dressed and speaks English.
History And Culture:
According to Korean folklore the nation's was born around 2,333 BC. But Korea was first inhabited around 30,000 BC, with it being occupied by tribes from central and northern Asia. In the early 13th century the Mongols reached Korea. When the Mongol Empire collapsed, the local Choson dynasty took over.
In 1592 Japan invaded, followed by China. In the early 17th century, the Chinese Manchu dynasty took over. In the early 20th century, Japan annexed the peninsula. The Japanese, who hung on until the end of WWII, were harsh masters, and anti-Japanese sentiment was strong. After the war, the USA occupied the south of the peninsula, while the USSR took over the north. A war between the two sides lasted until 1953 and claimed two million lives. The country was officially divided into two parts. After a few years of semi-democracy in the South, martial law was declared in 1972. The next 15 years was a roller coaster between democracy and repressive martial law. By the late 1980s the country was at flashpoint with students and workers demanding democratic elections, freedom of the press and the release of political prisoners. The government wasn't budging and civil war looked imminent until, to everyone's jaw-dropping surprise, the president suddenly decided that everything the protesters were asking for was alright by him.
In 1988 – the year Seoul hosted the Olympic Games – elections were held and Roh Tae-woo, another military figure, was elected president. He significantly freed up the political system. Relations were re-established with China and the Soviet Union. In 1992, Roh was replaced by Kim Young-sam and his Democratic Liberal Party. The year 1997 was a disaster for South Korea's economy, with the won taking a tumble and tourism dropping dramatically.
In February 1998, former dissident Kim Dae-jung became president, the first time a non-conservative had headed the country in its 50 years of independence. Kim promised to introduce economic and democratic reforms and improve relations with North Korea. Kim made an historic visit to shake the hand of reclusive North Korean leader, Kim Jong Il, in June 2000. As a sign of good faith he allowed the North Korean government to arrange for his security. In October 2000 he was awarded the Nobel Peace Prize.
Korean society is based on the tenets of Confucianism, a system of ethics developed in China around 500 BC. Confucianism is big on devotion and respect – for parents, family, friends and those in positions of authority. Confucius also emphasized justice, peace, education, reform and humanitarianism. Many Koreans attribute their country's remarkable success in recent decades to this attitude. In modern Korean society, Confucianism is most noticeable in relations between people. The Five Relationships prescribe behavior between ruler and subject, father and son, husband and wife, old and young, and between friends. If you fall outside any of these relationships, you do not, effectively, exist. Many travelers to Korea find the locals rude: they're probably not; chances are they just haven't noticed you. Once you're introduced to someone, you'll fall within the rules for friends and things will start looking up.
The South Koreans have turned their hand to just about any art form you can name. Traditional music is similar to that of Japan and China, with an emphasis on strings. The two main forms are the stately chongak and the folksier minsogak. Among the folk dances are drum dances (mugo – a hectic, lively court dance where the participants wear drums around their necks), mask dances (talchum), monk dances (seungmu) and spirit-cleansing dances (salpuri).
Best Places To Visit:
1. Bukhansan National Park
2. The War Memorial of Korea
3. Seoraksan National Park
4. Ulsanbawi Rock
5. Grevin Museum
6. Seongsan Ilchulbong
7. Hallasan National Park
8. Naksansa Temple
9. Daewangam Park
10. Gyeongju National Museum
11. Suncheon Bay Cyber Ecological Park
12. Yongmeori Beach
What to do:
Visit national parks
Go for mountain biking
Enjoy mountains for skiing
Play golf game
Expense of beautiful natural landscapes
Try your hand at billiards, hot spring soaking or taekwondo, the national martial art
Visit National Folk Arts Festival showcases Korean culture
Best time to visit: 
Seoul is beautiful at all times of the year but Autumn July-November is the most popular. This is the time when there is fine weather and amazingly colorful forests. Winter is also magnificent, provided you can stand the cold. During spring March to May Seoul has mild temperatures and flowers, including the magnificent cherry blossom in bloom everywhere.
International Travel Certificates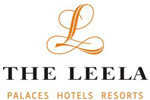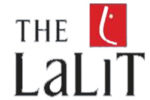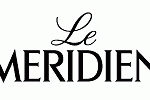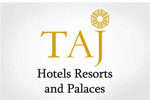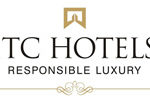 Goa Tour

It was G8 experience to book the package of amezing GOA tour. They had given the best rate of the package & of very nice Resort.

Royal Rajashthan

It was very nice experianc booked Royal rajashthan tour. The provided full Facility, good room, food, serivice, what they committed befor booking. We satisfied with his tour, thanks for your Good Supports and service.

Panchgani Package

It was absolutely superb Hotle with nice services I got. Those people provided good hospitality including all aspects like room service, parking, good food quality and guide suggested who warmly showed all the locations in panchgini.

Rameshbhai Patel

akshar tools
Opulent Tourism Pvt. Ltd. 
Address:  206, Sarita Copmlex, Nr. Samudra Complex, Off. C.G. Road, K.B. Dresswala Lane, Navrangpura, Ahmedabad-380 009, Gujarat, India. Tel.: +91 079-26446680 Mo.: +91 9924033337 Mo.: +91 9924033338 Email: info@opulenttourism.com