South Island-Ile Aux Serf Island-
Jan: 26
Feb: 26
Mar: 26
Apr: 25
May: 22
Jun: 21
Jul: 21
Aug: 21
Sep: 21
Oct: : 23
Nov: 24
Dec: 25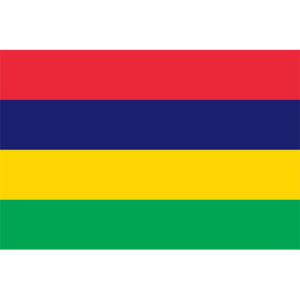 General Information:
Mauritius which is officially referred to as the Republic of Mauritius is an island nation of the Southeast coast of the African continent spread upto 2000 kilometres. The country comprises of the island of Mauritius, Rodriques and other smaller islands. Port Louis is the capital and the largest city of Mauritius.Arabs and the Portuguese had visited this island in the middle ages. First this was a Dutch colony but later on it turned out to be a French colony. Due to its strategic position, Mauritius was called as the star and key of the Indian Ocean. Mauritius served to be as one of the major routes for trade and business. Mauritius is a completely diverse country, embracing all kinds of culture and religions. Mauritius ranked high for its democracy and also boasts of rich flora and fauna.
Geography:
The total land area of this beautiful country is 2040km2. It lies between latitudes 19°58.8′ and 20°31.7′ south and longitudes 57°18.0′ and 57°46.5′ east. More than 150 kms of white sandy beaches and lagoons are protected from the open sea by the world's third largest coral reef, which surrounds the island. Some of the uninhabited islands and islets are used as reserves for the protection of the endangered species. The island of Mauritus was created after a volcanic activity some eight million years ago. Broken ring of mountain ranges encircle Mauritius. There is a tropical weather in this country which suits the flora and the fauna upto a great extent. There are only two seasons here.
History And Culture:
Mauritius was firstly inhabited but later on it was discovered by the Arab soldiers who named it Dina Arobi. Mauritius was in the hands of many country who tried to show their supremacy whenever they were in power. Dutch Mauritius, French Mauritius, British Mauritius were the three countries who for, quite a long time had held the power of Mauritius. It was in the year 1968 that Mauritius first got its independence. And, since the year 1992 Mauritus has been considered as a republic country with the Commonwealth of Nations. The political power has remained with the prime minister eversince. Operating right from 2009 to 2011 there was a Truth and Justice Commission that was kept just in order to explore the impact of slavery in Mauritus and to remove this evil thing which had been going on for along time.
Best Places To Visit:
Visiting to La Vallee des Couleurs – Bassin Blanc Volcano
Enjoy shopping at Floreal for Ship Models and at factory outlets of popular brands
Visit the extinguished volcano of Trou aux Cerfs
The forest reserve of Plain Champagne, the Black River National Park, the sacred lake of Grand Bassin
Visit the capital – Port Louis
Viewpoint of Marie Reine de la Paix
Tour to Ile Aux Surf Island
Robinson Crusoe Island Ile aux Cerfs
Discover swimming and snorkeling in the turquoise waters of the lagoon
"Walking with the Lions" experience at the Casela Nature and Leisure Park
What to do:
Visit Lion Mountain
Visit the coastal life from a much closer distance when you go on this unusal undersea trek
Scuba Safari Adventure
Mauritian Wildlife Foundation
Enjoy Quad Bike Safari Tour
Best time to visit: 
Mauritius has tropical climate and can be visited throughout the year. However, depending on what you want to do, here's a monthly break up of Mauritius's climatic conditions so that you can plan when to go: 

May to December: The month of May marks the beginning of winter in Mauritius. These months are considered as the best time to visit Mauritius as the weather is mild and pleasant. During winters the maximum temperature on the island is 24 degrees Celsius and the minimum temperature drops down to 18 degrees Celsius. Winters are the best time to explore Mauritius, its beaches, nearby islands, wildlife and is also a great season for water sport enthusiasts, especially surfers. Also, don't forget to carry your sunscreen along. 

January to April: January marks the onset of summers in Mauritius and the crowd begins to reduce. The maximum temperature during summer goes up to 33 degrees Celsius and the minimum stays at 25 degrees Celsius. 
Summers in Mauritius are a great time to explore the island and its beaches and other attractions minus the tourist crowd. Make it a point to carry an umbrella along as rain showers are pretty frequent during this time. Also known as off season, Summer time ensures that great deals on hotel stays.
International Travel Certificates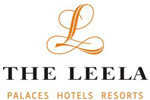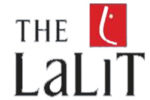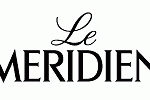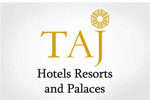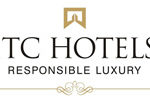 Goa Tour

It was G8 experience to book the package of amezing GOA tour. They had given the best rate of the package & of very nice Resort.

Royal Rajashthan

It was very nice experianc booked Royal rajashthan tour. The provided full Facility, good room, food, serivice, what they committed befor booking. We satisfied with his tour, thanks for your Good Supports and service.

Panchgani Package

It was absolutely superb Hotle with nice services I got. Those people provided good hospitality including all aspects like room service, parking, good food quality and guide suggested who warmly showed all the locations in panchgini.

Rameshbhai Patel

akshar tools
Opulent Tourism Pvt. Ltd. 
Address:  206, Sarita Copmlex, Nr. Samudra Complex, Off. C.G. Road, K.B. Dresswala Lane, Navrangpura, Ahmedabad-380 009, Gujarat, India. Tel.: +91 079-26446680 Mo.: +91 9924033337 Mo.: +91 9924033338 Email: info@opulenttourism.com