Opulent Tourism Pvt. Ltd. is the premium travel organization company located in ahmedabad gujarat. Opulent Tourism Pvt. Ltd. is expert as a gujarati tour operator in the field of tour, Our mission to provide the pleasant and enjoyable customer satisfaction in your holidays. Opulent Tourism Pvt. Ltd. has good track record for over years validates our success in this tourism market. Opulent Tourism Pvt. Ltd.  ensures that they leave no stone unturned when it comes to quality service. Opulent Tourism Pvt. Ltd. are promise you to entertain like our family members not as tourists. We are always wish to give value for money holiday to our patrons seeing the world. Opulent Tourism Pvt. Ltd. Having a trained set of executives with sufficient experience in the travel industry,  We have a proven a 100% repeat customer ratio. We always aim to offer exciting experiences, the best programmes, meticulously planned itineraries and all inclusive tours conducted by professional, experienced, enthusiastic and seasoned tour managers.
Our organization mission is to provide an affordable pleasant travel experience with lots of adventure to every class & section of the society, in india and around the world. Opulent Tourism Pvt. Ltd. is very efficient and extremely knowledgeable expert team in our company to make your travel dream come true and serve best of the best quality tourism services to our clients. If you love to travel and explore the creation of god, then Opulent Tourism are make your holidays as per your wish and affordable budget. Opulent Tourism Pvt. Ltd. provide travel services not only to families, groups but also to corporates company. Opulent Tourism Pvt. Ltd. offer all possible business travel solutions to our guests with a pride of showcasing the world. To experience the complete holiday or vacation we also take care of your train, flights, hotels, cars, place sights-seeing, cruises services, international travel insurance, visa & documentations service.
Opulent Tourism Pvt. Ltd. are fast, flexible, and competitive to keep ourselves ahead of competition and be a leader in the industry. we are offering the Best Holiday tour packages, Honeymoon tour package, Vacation tour package Speciality Tours such as Women's special, Students tour, Singles, Seniors group, Honeymoon Packages. We caters to organizing conferences tour for company, Short Tours, corporate events tour, new product launches, sports events, cultural tours, tours for both solo travelers, family and groups, assuring you a safe and memorable travel experience with Committed Services. Opulent Tourism Pvt. Ltd. organization in such a short span of time we have been able to provide world class tour services to many clients all over world. we are helping you get your dream vacation planned for individual or group tour. Not just any vacation, but exceptional vacations filled with inspiring and life-enriching travel experiences.
Opulent Tourism Pvt. Ltd. is devoted to provide premium service standards and seeks client satisfaction of the top level. For that, we constantly upgrade our management procedures and evaluate service delivery with help of latest technology. Our main strength lies in our certified and experienced team members in organization. we are providing the highest quality, customized as per clients requirement and personalized tour services in International holidays as well as Domestic holidays.
Opulent Tourism Pvt. Ltd. is experts team at finding and matching your requirement with the world finest  and beauty-full travel place. We are a fully established travel house catering to all travel related assistance under one roof. Our team excel at handcrafting and coordinating complex international luxury itineraries. Their expertise and connections cover all logistics, transportation, accommodation, guides, and insider access to unique experiences. Our one-of-a-kind customized travel experiences can be tailored for large groups or individuals to any destination around the globe.
Opulent Tourism Pvt. Ltd. also help organize exotic Weddings and we certainly have passion to make your honeymoon a once in a lifetime experience. To dream honeymoon to exotic destinations like kerala, panchgini, mahabaleshware, kashmir, manali, simlam, leh ladakh, Maldives, Seychelles, dubai, South Africa, Fiji, eroup, Bora Bora, Switzerland and many more offered by the World's most Leading Luxury Hotels & Exotic Cruises around the globe. We have more knowledge, relationships, and expertise than anyone in the travel industry, and we use it create one of a kind journeys and experiences that you will cherish for a lifetime.
Our other services cover Airline Ticketing, MICE, Passport Assistance, Visas, Travel Insurance, helping in Foreign Exchange, Privater Transfers, Weekand Gatways, Luxury Cruises, Spa Itinerary's, Car Rental and Hotel Reservations. 
International Travel Certificates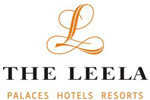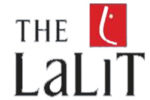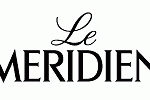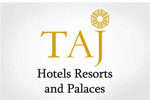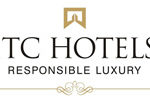 Goa Tour

It was G8 experience to book the package of amezing GOA tour. They had given the best rate of the package & of very nice Resort.

Royal Rajashthan

It was very nice experianc booked Royal rajashthan tour. The provided full Facility, good room, food, serivice, what they committed befor booking. We satisfied with his tour, thanks for your Good Supports and service.

Panchgani Package

It was absolutely superb Hotle with nice services I got. Those people provided good hospitality including all aspects like room service, parking, good food quality and guide suggested who warmly showed all the locations in panchgini.

Rameshbhai Patel

akshar tools
Opulent Tourism Pvt. Ltd. 
Address:  206, Sarita Copmlex, Nr. Samudra Complex, Off. C.G. Road, K.B. Dresswala Lane, Navrangpura, Ahmedabad-380 009, Gujarat, India. Tel.: +91 079-26446680 Mo.: +91 9924033337 Mo.: +91 9924033338 Email: info@opulenttourism.com