Istanbul-Cappadocia-Pamukkale-Kusadasi
Jan: 6
Feb: 6
Mar: 8
Apr: 16
May: 22
Jun: 24
Jul: 24
Aug: 21
Sep: 16
Oct: : 12
Nov: 10
Dec: 8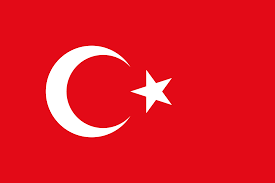 General Information:
The unique position of this country between Europe and Asia acts as a cultural & physical bridge between the Islamic Asia, Western Europe and Modern Istanbul. Istanbul which is spread over both continents has been a seat of power for three great empires Roman, Byzantine and the Ottaman. Modern Turkey comes with many contradictions – Secular but Muslim, Mediterranean but not European. Each area of the vast country has its own personality, history, landscapes& cuisine. 
Of the land area, 16.9% has a semi-arid/ steppe climate (BS), 2.2% has a temperate/ mesothermal climate with significant precipitation in all seasons (Cf), 48.2% has a temperate/ mesothermal climate with dry summers (Cs), 32.7% has a alpine/ highland climate (H).
Of the population, 14.1% live in a semi-arid/ steppe climate (BS), 2.7% live in a temperate/ mesothermal climate with significant precipitation in all seasons (Cf), 64.1% live in a temperate/ mesothermal climate with dry summers (Cs), 19.2% live in a alpine/ highland climate (H).
Geography:
We can find out from Turkey Geography that Turkey is located in the southwestern part of Asia. Turkey borders the Black Sea which is located between Bulgaria and Georgia. Turkey also surrounds the Aegean Sea and the Mediterranean Sea which is situated between Greece and Syria. From Turkey Geography we get to know that 39 00 N, 35 00 E is Turkey's Geographic Co-ordinates. Turkish Geography helps us in knowing that the length of Turkey's coastline is 7,200 km. Geography of Turkey lets us know that Turkey has a temperate climate.
From Turkey's Geography we can find out that the natural resources of Turkey constitutes antimony, coal, copper, sulfur, iron ore, etc. Terrain in Turkey Geography makes us know that mostly mountains are found in Turkey. The coastal plains are narrow in Turkey.
History And Culture:
Key Dates In Turkish History:
1250 Bc: The Trojan War And The Fall Of Troy.
546 Bc: Cyrus The Great Leads The Persians Into Anatolia.
334 Bc: Alexander The Great Drives Out The Persians.
130 Bc: The Romans Incorporate Anatolia As The Province Of Asia, Controlled From Ephesus.
40 Bc: Antioch Sees The Marriage Of Antony And Cleopatra.
47-57 Ad: St. Paul Spreads Christianity And A Community At Antioch Is Established.
313: Roman Empire Adopts Christianity.
330: Constantine Lays Out The Boundaries Of His New Capital, Constantinople.
1054: Greek And Roman Churches Split Over Theology.
1288: Ottoman Empire Appears In Bursa.
1453: The Fall Of Constantinople – The Birth Of Istanbul.
527-65: Glory Of Byzantium Under Justinian.
638-718: Muslim Arabs Besiege Constantinople.
1071-1243: Rise And Rule Of The Selcuk Turks In Anatolia, Konya Is Their Capital.
1096-1204: The Crusades, Marking The Beginning Of The End For Byzantium, A Fascinating Period In Byzantine History.
1520-66: Suleyman The Magnificent Sits On The Ottoman Throne Controlling A Huge And Powerful Empire.
1914: Turkey Allies With Germany In The World War I.
1915: Gallipoli War.
1919: Ataturk Leads Resistance To The Allied Plan To Carve Up Turkey.
1923: foundation Of The Modern Republic Of Turkey By Mustafa Kemal Ataturk.
1939-45: Turkey Manages To Remain Neutral During The World War Ii.
1993-96: Demirel President, Tansu Ciller Prime Minister, Turkey Joins Eu Customs Union.
Best Places To Visit:
Ankara
Mardin
Konya
Antalya
Marmaris
Side
Bodrum
Ephesus
Cappadocia
Istanbul
What to do:
Enjoy bosphorus cruise – istanbul
Grand wooden mansions, imposing fortresses
Vistit baroque summer palaces of the late ottoman sultans
Visit the spice bazaar – istanbul
Visit st. Sophia (chora church museum) built in the 6th century ad
Visit the blue mosque
Hippodrome, the stadium of the ancient byzantium era, grand bazaar
Devrent valley, monks valley, avanos, goreme open air museum,
Uchisar, kizilcukur, cavusin, guvercinlik
One of the undergroud cities, kaymakli or derinkuyu
Mouseleum of the sufi philosopher mevlana
Visit the unique cotton fortress
Spa centers of the ancient world
Ephesus and st. Mary's cottage
Visit the house of the virgin mary
See the odeon, bouleterion, fountains, temples, brothel
See also library, agora, great theater, gymnasiums, double church, stadium
Visit the archaeological museum, temple of diana
Best time to visit: 
The best time to visit Turkey is during the months of April and June or October and November. During this time, the weather is pleasant, rain spells are less and thus present as an ideal time to explore the country. The days are usually warm and sunny but not uncomfortably so.
International Travel Certificates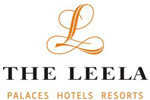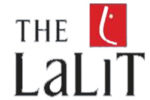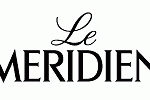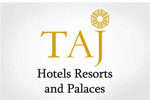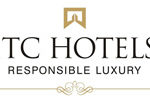 Goa Tour

It was G8 experience to book the package of amezing GOA tour. They had given the best rate of the package & of very nice Resort.

Royal Rajashthan

It was very nice experianc booked Royal rajashthan tour. The provided full Facility, good room, food, serivice, what they committed befor booking. We satisfied with his tour, thanks for your Good Supports and service.

Panchgani Package

It was absolutely superb Hotle with nice services I got. Those people provided good hospitality including all aspects like room service, parking, good food quality and guide suggested who warmly showed all the locations in panchgini.

Rameshbhai Patel

akshar tools
Opulent Tourism Pvt. Ltd. 
Address:  206, Sarita Copmlex, Nr. Samudra Complex, Off. C.G. Road, K.B. Dresswala Lane, Navrangpura, Ahmedabad-380 009, Gujarat, India. Tel.: +91 079-26446680 Mo.: +91 9924033337 Mo.: +91 9924033338 Email: info@opulenttourism.com