Auckland-Waitomo-Matamata-Rotorua-Christchurch-Queenstown-Glacier Region
1
New Zealand Dollar
 equals
Jan: 20
Feb: 20
Mar: 19
Apr: 17
May: 14
Jun: 12
Jul: 11
Aug: 12
Sep: 13
Oct: : 15
Nov: 16
Dec: 18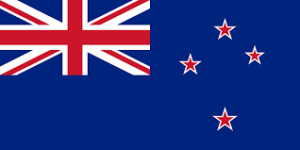 General Information:
New Zealand is a constitutional monarchy under England and while the Queen is the head of state, New Zealand effectively governs itself through its parliamentary system with a Prime Minister. The public votes every three years which often sees a change in government. The two main political parties are the National Party and the Labour Party. New Zealand was the first country in the world to give women the vote in 1893.
The flag of New Zealand has been in its current form since 1902 and because of New Zealand's British ties, is the British Blue Ensign with four stars representing the Southern Cross. The Southern Cross are the four brightest stars in the sky over New Zealand. In recent years, a change of flag has been debated with the popular black flag with a silver fern being one of the more popular choices. This unofficial New Zealand flag is often seen when Kiwis are on the world stage in sporting events.
Geography:
New Zealand is situated near the centre of the water hemisphere and comprises of two main islands and a number of smaller islands. New Zealand is long and narrow and has a vast coastline. New Zealad's islands lie between latitudes 29° and 53°S, and longitudes 165° and 179°E. The South Island is considered to be as the largest island of New Zealand and is divided by the Alps. Due to the vast coastline and numerous islands, the country has a vast marine resources. The country has a wide topography and it also emerges above the waves. New Zealand experiences a temperate marine climate that suits all life forms.
History And Culture:
New Zealand is said to be one of the major landmasses settled by humans. Eastern Polynesians were the first ones who settled here between 1250 and 1300. They then set a culture trend known as the Maori. Abel Tasman and his crew were the first explorers to have reached this place. After Cook, there were many European traders and invaders who started to frequently visit New Zealand. European tools and metals were the major list of things that were part of the trade. The face of the New Zealand agriculture was changed because of the invention of potatoand the musket. From the 19th century major Maori people began to convert themselves as Christianity seemed to be taking over. In 1891 the Liberal Party led by John Ballance came to power as the first organised political party. Later on the liberal government passed on many important social and political measures and in 1907, at the request of the New Zealand Parliament, King Edward VII proclaimed New Zealand a dominion within the British Empire, reflecting its selfgoverning status. The major change and reformation came in 1947 when the country adopted the statue of westminster wherein the British parliament could no longer legislate for New Zealand without the consent of New Zealand. After the World War 2 New Zealand seemed to prosper in its own ways.
Best Places To Visit:
Te Papa
Waitangi Treaty Grounds
Blue Penguin Colony
Ulva Island
Victorian Precinct
Goat Island Marine Reserve
Olveston
Rotorua Museum
What to do:
Visit Harbour Bridge, Auckland Viaduct
Michael Joseph Savage Memorial Park
Kelly Tarlton'sSealife Aquarium and Antarctic Encounter
Waitomo Glowworm Caves
Hobbiton Movie Set
Visit TePuia Thermal Reserve to see boiling mud pools and roaring geysers
Visit Rainbow Springs to see New Zealand's trout
New Zealand farm show featuring sheep dog demonstrations, cow milking
Maori Hongi (feast) and Concert
Visit the 'Church of the Good Shepherd'
New Zealand's highest mountain – Mt Cook
'Alpine Resort' of Queenstown
Lake Wakatipu to Lumsden
Eglinton Valley and Homer Tunnel
Enjoy a cruise and fiord, dominated, Mitre Peak, Bowen Falls
Bungee jumping, jet boating, white water rafting, gondola rides
Tandem Skydive
Westland National Park
Mountain ranges, native forests and lakes to the glacier region
Best time to visit: 
New Zealand is a mountainous island nation sitting isolated in the Southwest Pacific, and so the weather tends to be pretty unpredictable. That said, it means that you can come at any time of year and still get glorious days! Here at the bottom of the world (or top, depending on how you look at it!) our seasons are opposite to the Northern Hemisphere's and most people who visit New Zealand choose to come during our summer season, which is December through Aug.
International Travel Certificates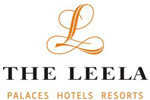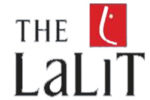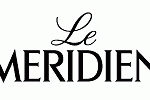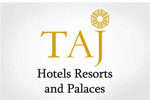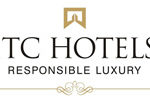 Goa Tour

It was G8 experience to book the package of amezing GOA tour. They had given the best rate of the package & of very nice Resort.

Royal Rajashthan

It was very nice experianc booked Royal rajashthan tour. The provided full Facility, good room, food, serivice, what they committed befor booking. We satisfied with his tour, thanks for your Good Supports and service.

Panchgani Package

It was absolutely superb Hotle with nice services I got. Those people provided good hospitality including all aspects like room service, parking, good food quality and guide suggested who warmly showed all the locations in panchgini.

Rameshbhai Patel

akshar tools
Opulent Tourism Pvt. Ltd. 
Address:  206, Sarita Copmlex, Nr. Samudra Complex, Off. C.G. Road, K.B. Dresswala Lane, Navrangpura, Ahmedabad-380 009, Gujarat, India. Tel.: +91 079-26446680 Mo.: +91 9924033337 Mo.: +91 9924033338 Email: info@opulenttourism.com