Sydney- Brisbane- Gold Coast- Cairns–Kuranda
1
Australian Dollar
 equals
Jan: 23
Feb: 23
Mar: 22
Apr: 19
May: 16
Jun: 14
Jul: 13
Aug: 14
Sep: 16
Oct: : 16
Nov: 20
Dec: 22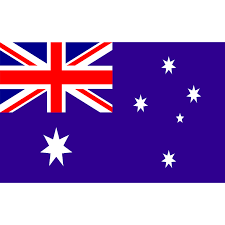 General Information:
Australia which is officially called as the Commonwealth of Australia is a country that comprises of a mainland continent and apart from that the island of Tasmania and many other smaller islands surround Australia. Australia is also considered to be as the sixth largest country in terms of area. The population here is highly urbanised. Australia is one of the most developed countries in the world, being wealthiest as well. In terms of quality of life, health, education, economic freedom, and the protection of civil liberties and political rights Australia is at par with many countries.
Though Australian English is one of the major language that is spoken here, there are other languages such as Chinese which are slowly making a mark here. Tourism plays a very important role in Australia as it constitutes mainly to the growth of the economy. Popular destinations in Australia include the coastal cities of Sydney and Melbourne. Australian Wildlife is one of the major aspect that boosts the tourism sector. November May is the best time to visit this beautiful country.
Geography:
Australia lies on the Indo Australian Plate surrounded by a vast stretch of the Indian and the Pacific Ocean. The world's smallest continent, and the world's largest island, Australia, lies between latitudes 9° and 44°S, and longitudes 112° and 154°E. The Great Barrier Reef which is considered to be as the largest coral reef across the globe extends upto 2000 kms. Mount Kosciuszko is the highest mountain of Australia. Australia has a multiple variety of landscape to boast of with tropical rainforests to deserts. It is considered to be as the flattest continent with the least feritle soils. The average rainfall here is less than 500mm. Australia's climate is majorly influenced by the ocean currents which plays a major role in its climate.
History And Culture:
It is said that the humans began to be habituated to this place 42,00048,000  years ago. The first inhabitants of this place were the modern indigenous Australians. In 1850s gold rush began against the mining license fees and also the Eureka Rebellion gave an eary expression of civil disobedience. Between 1855 and 1890 six colonies had already gained responsible government managing most of their affairs. On the 1st of January 1901, the federation of colonies was formed after a long wait of over a decade on voting, planning and consultation. This was the result to the formation of the Commonwealth of Australia. The federal capital territory was formed in 1911 and then in 1914 Australia joined hands with Britain in fighting the World War 1 which shall go down in the history. Since then Australians have taken part in the major of battles and fights. After the World War 2 Australia started encouraging immigrants all the way from Europe. Since 1970, Australia's immigration started promoting from all the major continents which in result started making this continent even more diverse and unique in its own way.
Best Places To Visit:
Queensland Cultural Center
State Library Of Victoria
Queen Victoria Market
Bondi Beach
Royal Botanic Gardens
Sydney Harbour Bridge
Salamanca Palace
Australian War Memorial
What to do:
Explore Gold Coast
Sea world-Whale, Dolphin and Sea Lion-Penguins
Toboggan Ride all in the Water Park
Enjoy your day at Movie World
Oneway scenic rail and the skyrail cable way
Tjapukai Aboriginal Culture Park
Enjoy snorkelling, swimming, view fish feeding and ride in a semi-submersible
Watch the beautiful corals with their amazing range of brilliant colours
Visit Sydney Tower
Beautiful Sydney Aquarium
Stockton Bight Coastal desert
Viewing the resident bottlenose dolphins
Best time to visit: 
Australia is enormous, with a wide range of climates. The northern states are typically warm year-round, while the southern states have cooler winters. December to February is summer; March to May is autumn; June to August is winter; and September to November is spring.


International Travel Certificates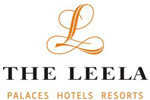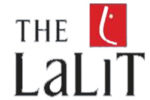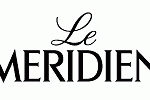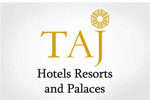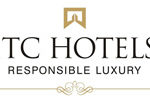 Goa Tour

It was G8 experience to book the package of amezing GOA tour. They had given the best rate of the package & of very nice Resort.

Royal Rajashthan

It was very nice experianc booked Royal rajashthan tour. The provided full Facility, good room, food, serivice, what they committed befor booking. We satisfied with his tour, thanks for your Good Supports and service.

Panchgani Package

It was absolutely superb Hotle with nice services I got. Those people provided good hospitality including all aspects like room service, parking, good food quality and guide suggested who warmly showed all the locations in panchgini.

Rameshbhai Patel

akshar tools
Opulent Tourism Pvt. Ltd. 
Address:  206, Sarita Copmlex, Nr. Samudra Complex, Off. C.G. Road, K.B. Dresswala Lane, Navrangpura, Ahmedabad-380 009, Gujarat, India. Tel.: +91 079-26446680 Mo.: +91 9924033337 Mo.: +91 9924033338 Email: info@opulenttourism.com